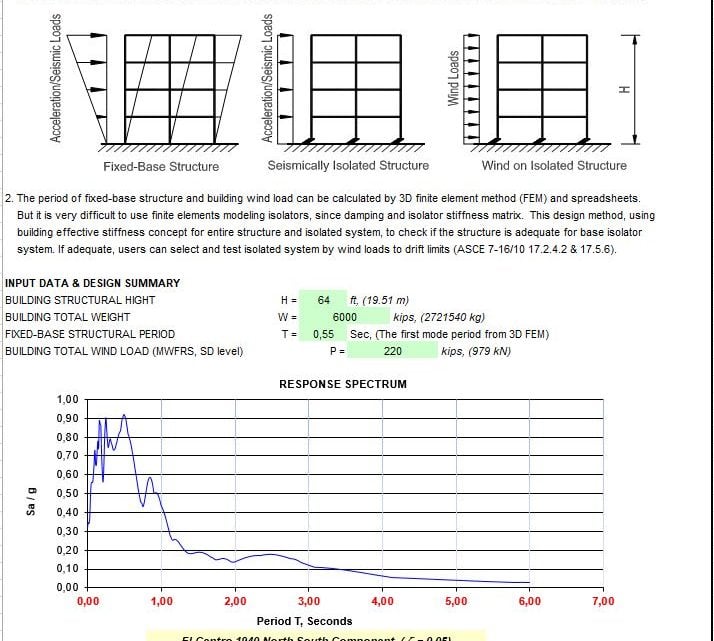 Base Isolated Building Design Excel Sheet
9 June 2019
Base Isolated Building Design Excel Sheet
DESIGN CRITERIA
1. Base isolator system can reduce seismic loads by increasing the period/reducing the stiffness of structure. But the building wind loads are the same without change. So not all structures are adequate for base isolator system, with both seismic and wind limits.
2. The period of fixed-base structure and building wind load can be calculated by 3D finite element method (FEM) and spreadsheets.
But it is very difficult to use finite elements modeling isolators, since damping and isolator stiffness matrix. This design method, using building effective stiffness concept for entire structure and isolated system, to check if the structure is adequate for base isolator system. If adequate, users can select and test isolated system by wind loads to drift limits (ASCE 7-16/10 17.2.4.2 & 17.5.6).