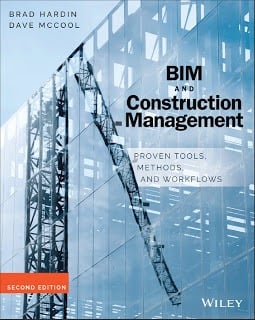 BIM and Construction Management
10 December 2017
BIM and Construction Management
This book shares a rounded perspective of how BIM and enabling technologies are changing the way we collaborate and distribute information.
As an industry, we are constantly facing new challenges in the field of construction.
This book will show how many of these challenges are being addressed with cutting-edge tools, leveraged with experience, and a practical application of the "right tools for the right job.
" There is a shift happening in the construction management market in the context of technology, and this book serves as a catalyst for more fundamental changes that create positive outcomes.
This book was written for those who wish to learn more about better ways to holistically
leverage BIM and technology in the construction process. Those who will find this book
useful may be:
⦁ Designers wanting to better understand construction managers' tools and processes
⦁ Construction managers looking to better understand the ways BIM and technology
can be used to create better outcomes
⦁ Subcontractors and project stakeholders looking to find ways to become a more
valued player
⦁ Owners and construction consumers who want to be more informed and who wish
to create a more successful project and project team
⦁ Students who want to grow their knowledge of BIM and technology in
construction and learn how they should challenge the constructs of the industry
where there are better ways of working
[su_button url="https://drive.google.com/open?id=1svdAp6prpgDaip7pr1_VdIv24RHFsFEM" size="7″ center="yes"] Download Link[/su_button]