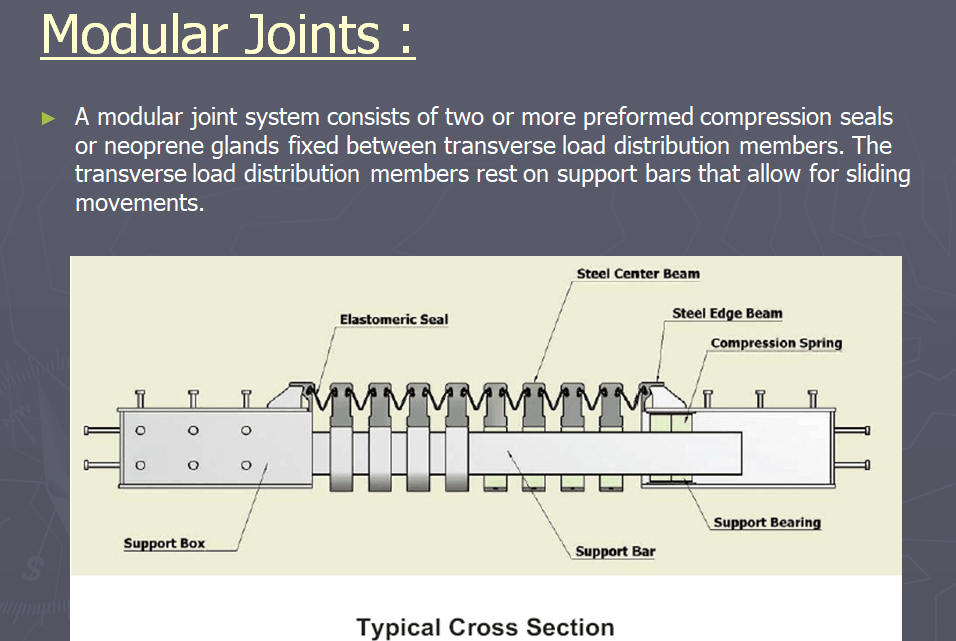 Bridge Expansion Joints Presentation
12 June 2019
Bridge Expansion Joints Presentation
Why do we need joints?
Bridge deck joints allow a bridge to expand and contract due to a number of factors such as: temperature changes, deflections caused by live loads, creep and shrinkage of concrete etc.
Bridge deck joints are a necessary component of a properly designed and functioning structure.
Content:
FACTORS EFFECTING THE SELECTION OF DECK JOINT
SELECTION OF DECK JOINT TYPE
RECOMMENDATIONS FOR SELECTION OF DECK JOINT TYPE