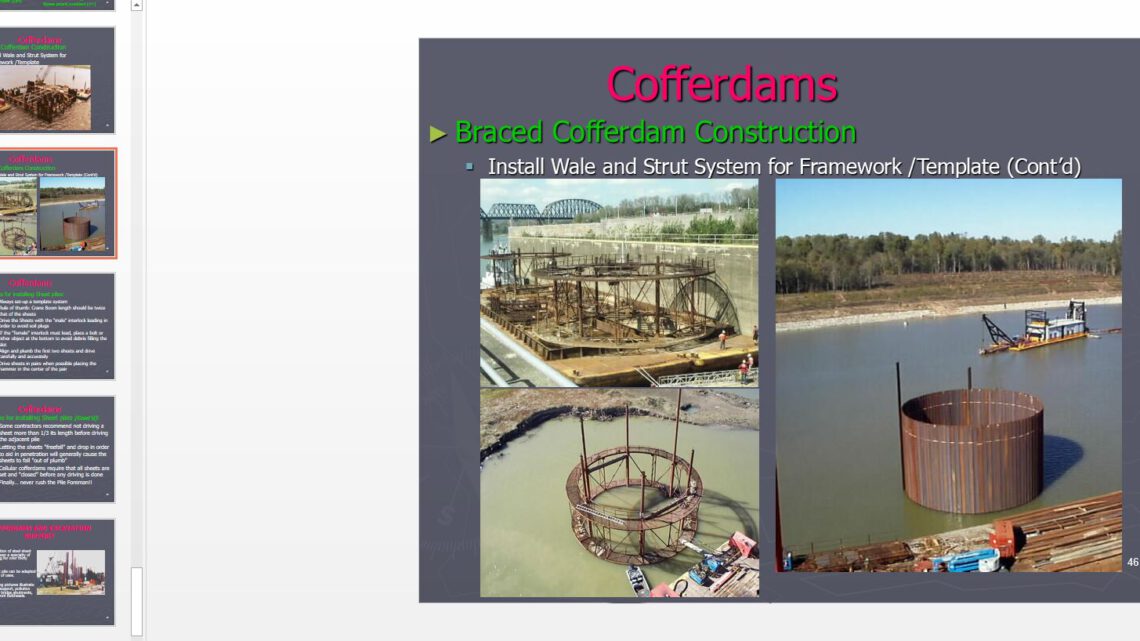 Cofferdams Powerpoint Presentation
27 February 2021
Cofferdams Powerpoint Presentation
Cofferdams are temporary enclosures to keep out water and soil so as to permit dewatering and construction of the permanent facility (structure) in the dry.
A cofferdam involves the interaction of the structure, soil, and water.  The loads imposed include the hydrostatic forces of the water, as well as the dynamic forces due to currents and waves.
Because cofferdams are typically constructed under adverse conditions in a marine environment, and because significant deformations of elements may occur at various stages of construction, it is difficult to maintain close tolerances.  Ample provisions must be made for deviations in dimensions so that the finished structure may be constructed according to plan.