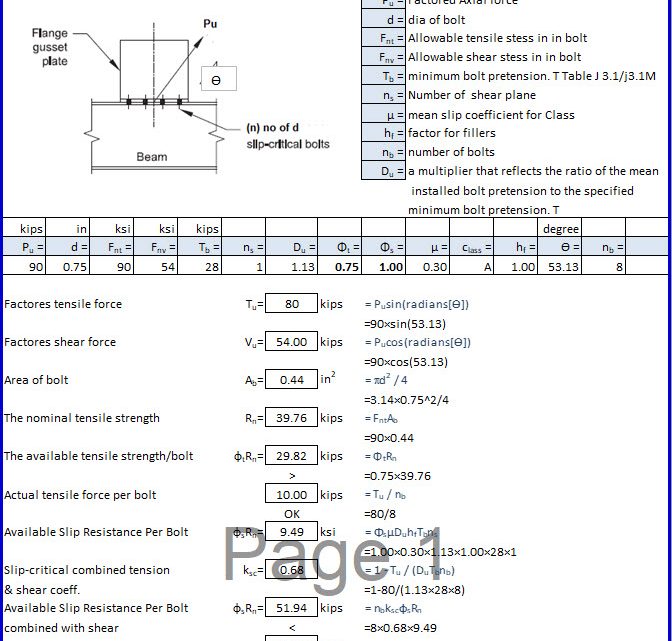 Combined Tension and Shear in a Slip Critical Connection Spreadsheet
5 October 2019
Combined Tension and Shear in a Slip Critical Connection Spreadsheet
Combined tension and shear in a slip critical connection must be considered when bolted connections subjected to both shear and tension must be checked for prying action, the interaction between tension and shear must be considered.
The AISC Specification for Structural Steel Buildings (AISC, 2010) presents interaction equations for bearing connections and for slip-critical connections. However, little guidance for applying these equations to prying action analysis has been available.
This spreadsheet will demonstrate how these interaction equations may be used in the prying action analysis presented in the 14th edition Steel Construction Manual (AISC, 2011) by comparing two methods. The Excel sheet is formulated in terms of Load and Resistance Factor Design (LRFD), but the principles are similar for Allowable Strength Design (ASD).