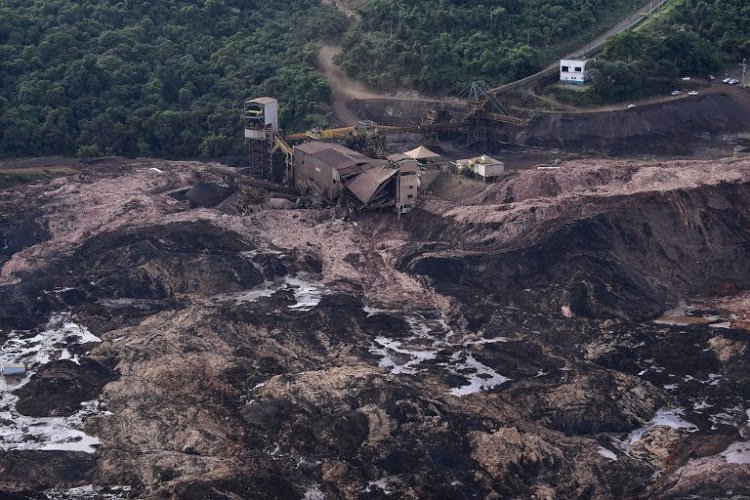 Dam at Brazil Mine Could Burst Soon, Officials Warn
20 May 2019
Dam at Brazil Mine Could Burst Soon, Officials Warn
By Ernesto Londoño and Shasta Darlington
RIO DE JANEIRO — A dam in southern Brazil that contains tons of toxic waste from mining operations could burst imminently, prosecutors said on Friday, raising alarm in a region still reeling from a dam burst in January that killed more than 240 people.
Prosecutors in the state of Minas Gerais said they had been informed by Vale S.A., the mining giant that operates both sites, that the dam built to contain waste from the Gongo Soco mine could burst as early as Sunday. They issued the warning based on information gathered by radar.
The possible breach has led Vale and local officials to relocate hundreds of residents from the dam's vicinity and to carry out emergency drills. The Gongo Soco mine, in the town of Barão de Cocais, has been inactive since 2016.
Those precautionary steps come as prosecutors continue to investigate Vale executives for criminal negligence over the previous dam burst, on Jan. 23 in Brumadinho. That disaster has crippled Vale, one of the world's largest mining companies, resulting in estimated losses of $4.8 billion.
The Brumadinho disaster has brought renewed attention to Vale's safety standards, which had already come under scrutiny when one of its dams collapsed in 2015, killing 19 people.
Under pressure from federal and state prosecutors, the company's chief executive and several other senior officials stepped down in March.
The Brumadinho disaster has led to a debate about Brazilian environmental regulations and their enforcement. In addition to the 240 confirmed casualties, 40 people who remain missing are presumed dead, making it one of the deadliest mining disasters in recent history.
The Gongo Soco dam is one of 87 mining dams in Brazil built like the one that failed in January. All but four have been rated by the government as equally vulnerable or worse.
President Jair Bolsonaro has called government agencies that enforce environmental laws overzealous and has vowed to open up protected areas of the country to mining and other industries.
In a statement on the threat posed by the Gongo Soco dam, Vale said it was "reinforcing the alert and readiness level for a worst-case breach scenario."
The area surrounding the structure has been on high alert since February, when Vale disclosed a list of dams that were at risk of collapse. Roughly 400 people were evacuated in early February as officials took steps to ascertain the level of risk.
Since then, local officials and the company have carried out evacuation drills for more distant communities.
Prosecutors in Minas Gerais — who have accused company officials of minimizing the risks the dams posed — called on Vale to give residents in the area "clear, complete and truthful information" about the current state of the dam.
Source : www.nytimes.com