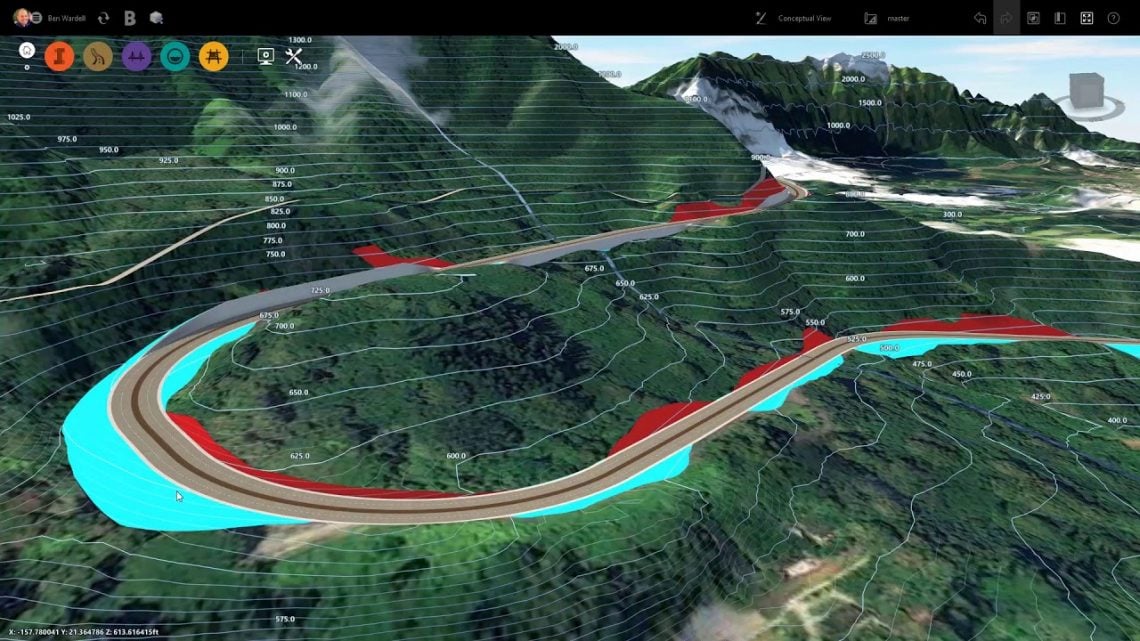 INFRAWORKS 2020 new features
10 April 2019
INFRAWORKS 2020 new features
In this latest release of InfraWorks, you are now able to make changes to GIS data that was imported from ArcGIS Online and Enterprise. With proper permissions to ArcGIS, those changes made in InfraWorks can be saved back to the ArcGIS Feature Service. For example, you may have brought sanitary sewer manhole and pipe data from ArcGIS into InfraWorks. Within your InfraWorks model, you may wish to change the location of that manhole and pipe location to meet your design requirements. Once you make that change, you simply select the data source from ArcGIS Online and select to 'save back' to save those changes back to ArcGIS. Now in ArcGIS Online, we simply refresh the web browser and the new locations of the manhole and pipe are shown.
Enhanced control of design manipulations 
Extended Schema Tool
In order to meet BIM requirements, an aggregated model with deep metadata is often required and the schema tool helps simplify the process of managing this data. The new release of InfraWorks allows users to add new properties and information to the elements of their project. Customize data for objects in a model through the extended schema transfer tool. The data can be expanded with multiple fields and each element can be documented as needed. The schema tool can be applied to buildings, parcels, roadways, utilities, and a host of other InfraWorks elements.
Cut and Fill Display
InfraWorks now allows the user to control the cut and fill display on roads. Selecting the material display in the grading option, allows the user to specify the color or material by the impact, cut or fill. Clearly view impacted areas and make design revisions as needed. This feature will greatly help to enhance roadway and concept layouts within InfraWorks.
Spreadsheet-based edits
It is now possible to make adjustments to bridge structures using a convenient spreadsheet technique. The structure parameters are saved to a spreadsheet where multiple edits can be made to multiple areas of the structure at one time. These changes are then saved back into the spreadsheet and the structure model can then be updated. This method of making multiple changes across is particularly efficient for customers working on large bridge projects where changes in many areas of the structure may be required.
Source : www.infrastructure-reimagined.com