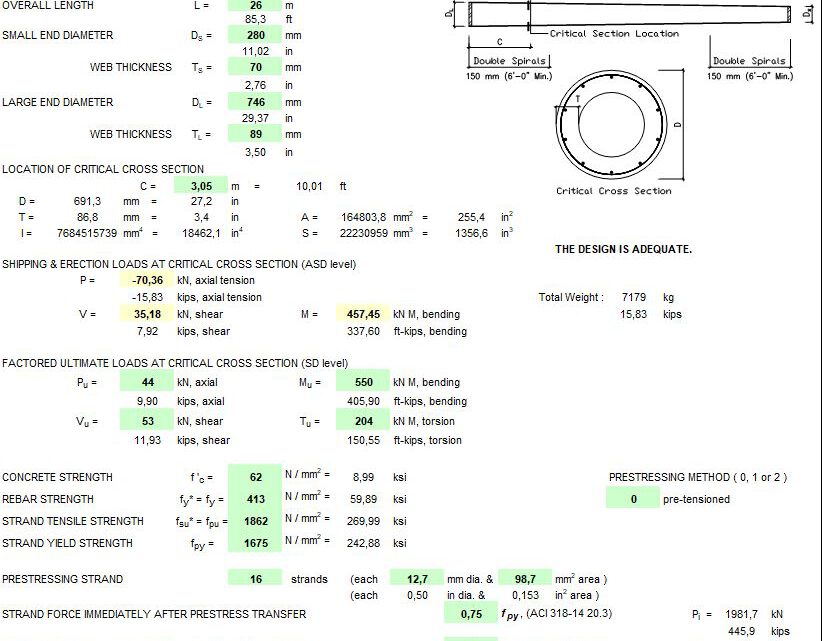 Prestressed Concrete Circular Hollow Pole/Pile Design Based on ACI 318-14 & AASHTO 17th
4 January 2018
Prestressed Concrete Circular Hollow Pole/Pile Design Based on ACI 318-14 & AASHTO 17th
Prestressed concrete circular hollow poles offer several advantages, Compared with normally reinforced concrete poles.
Prestressed poles are lighter and stronger, and they require less reinforcing steel.
The concrete is generally in compression, so cracking is unlikely except from rough handling, and the concrete that is used is usually of higher strength so it can withstand the prestressing operation.
Due to the special manufacturing process, in which the poles are spun at high speeds, they have a smoother surface that is denser and less permeable.
This lower permeability in combination with the absence of cracks prevents corrosion of reinforcement or prestressing
wire.