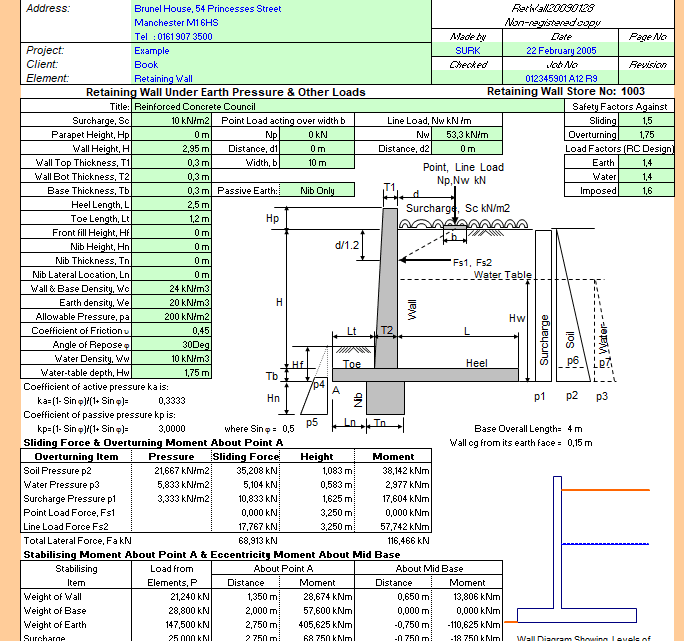 RETWALL – Retaining Wall Under Earth Pressure and Other Loads
5 July 2019
RETWALL – Retaining Wall Under Earth Pressure and Other Loads
RetWall is an Excel Spreadsheet for the analysis of Retaining Walls subjected to lateral and vertical loads. Using its analysis results, the wall stem and its base can be sized to have adequate stability and strength for resisting applied loads.
RetWall helps save design time by avoiding cumbersome hand calculations. It does not aim to predict the real behaviour which may differ from that generally assumed in routiine calculations.
RetWall is therefore a tool to complement the design steps for sizing and detailing such structures.