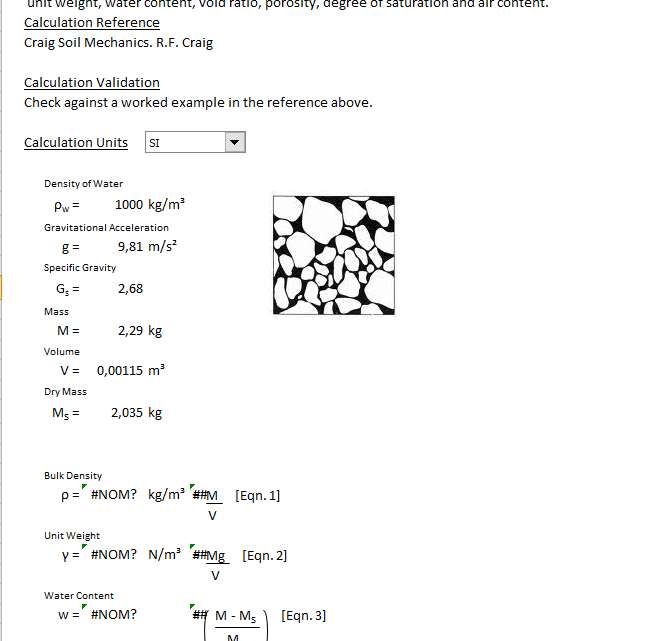 Simple Geotechnics Calculations spreadsheet
9 April 2019
Simple Geotechnics Calculations spreadsheet
Purpose of calculation: In its natural condition a soil sample has a mass of 2290g and a volume of 1.15 x 10ˉ³m³. After being completely dried in an oven the mass of the sample is 2035g. Determine the bulk density,  unit weight, water content, void ratio, porosity, degree of saturation and air content.
Calculation Reference: Craig Soil Mechanics. R.F. Craig
Calculation Validation: Check against a worked example in the reference above.
Calculation Reference
Geotechnics