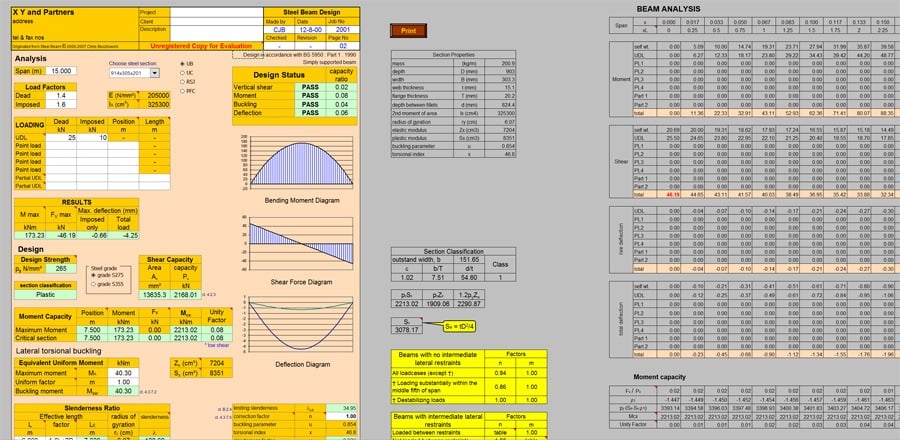 Steel Beam Design Spreadsheet to BS 5950
1 December 2018
Steel Beam Design Spreadsheet to BS 5950
Essential spreadsheet for steel design. Due to its form, easy input and clear output it reduces time required for designing steel members. It includes lateral torsional buckling check therefore is a comprehensive and an important tool for structural engineers.
– A clear and easy to read output (all on a single page);
– Quick summary of utilization factors;
– Change steel grade: S275; S355; S460;
– Supported steel sections: UC, UB, PFC;
– Design for Lateral Torsional Buckling (LTB) based on effective length;
– Loading options: UDL, 2x Partial UDL, 2x Point Load;
– 'Live' Loading diagram;
– Change between deflection for Dead Load + Imposed Load or Imposed Load only;
– Changeable safety factors;
– Design is based on British Standard (BS 5950:1 2000).