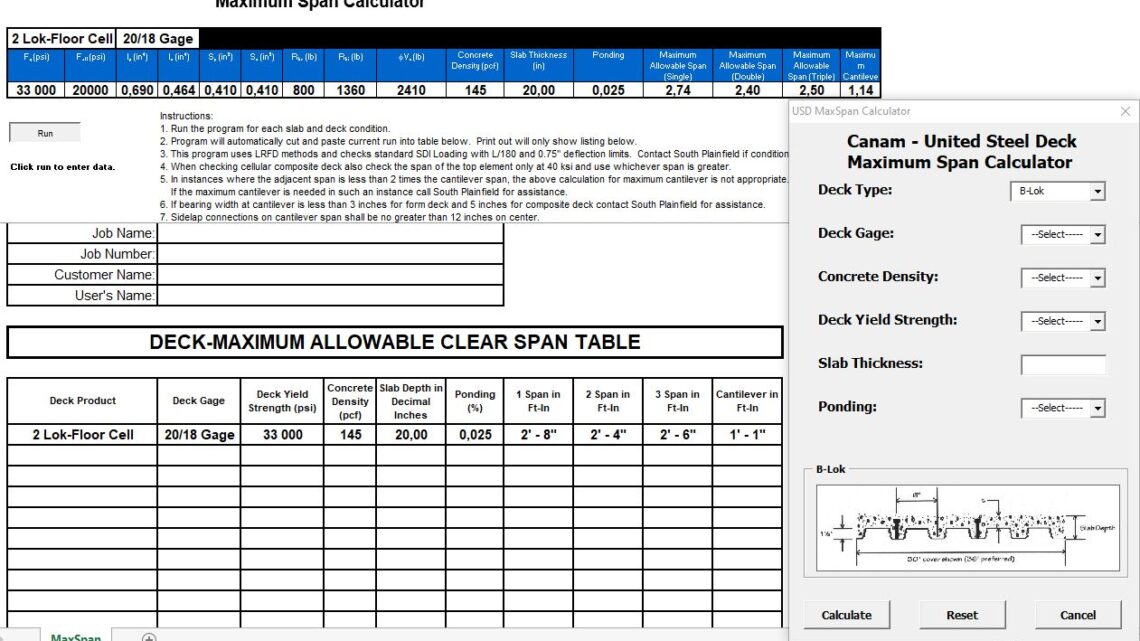 Steel Deck Maximum Span Calculator Spreadsheet
23 November 2021
Steel Deck Maximum Span Calculator Spreadsheet
Steel deck is made by cold forming structural grade sheet steel into a repeating pattern of parallel ribs. The strength and stiffness of the panels are a result of the shape of the ribs and the material properties of the steel.
Deck lengths can be varied to suit job conditions but, because of shipping considerations, are usually less
than 40'. Standard deck width varies with the product used but full sheets are usually 12", 18", 24", 30" or 36". Deck is typically furnished in a standard width with the ends square cut. Any cutting for width, such as at openings or for angular fit, is done at the job site.

Deck is typically attached to the building frame with arc puddle welds, self drilling screws or powder or pneumatically driven pins.
Sheet to sheet fastening is done with screws, button punching (crimping), or welds.