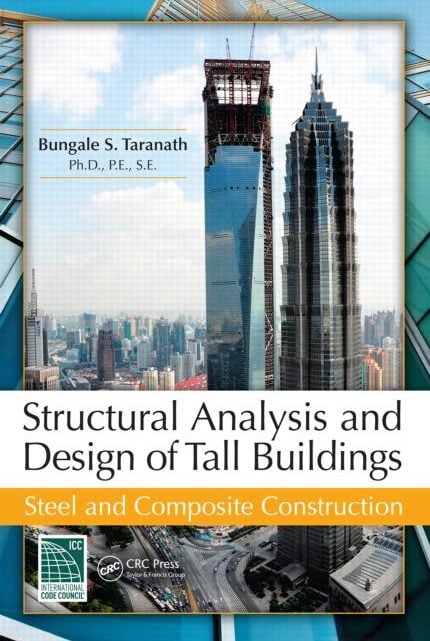 Structural Analysis and Design of Tall Buildings
10 July 2018
Structural Analysis and Design of Tall Buildings
Bridging the gap between the conceptual approach and computer analysis,
Structural Analysis and Design of Tall Buildings:
Steel and Composite Construction integrates the design aspects of steel and composite buildings in one volume.
Using conceptual thinking and basic strength of material concepts as foundations, the book shows engineers how to use imperfect information to estimate the answer to larger and more complex design problems by breaking them down into more manageable pieces.
Written by an accomplished structural engineer, this book discusses the behavior and design of lateral load-resisting systems; the gravity design of steel and composite floors and columns; and methods for determining wind loads.
It also examines the behavior and design of buildings subject to inelastic cyclic deformation during large earthquakes—with an emphasis on visual and descriptive analysis – as well as the anatomy of seismic provisions and the rehabilitation of seismically vulnerable steel buildings.