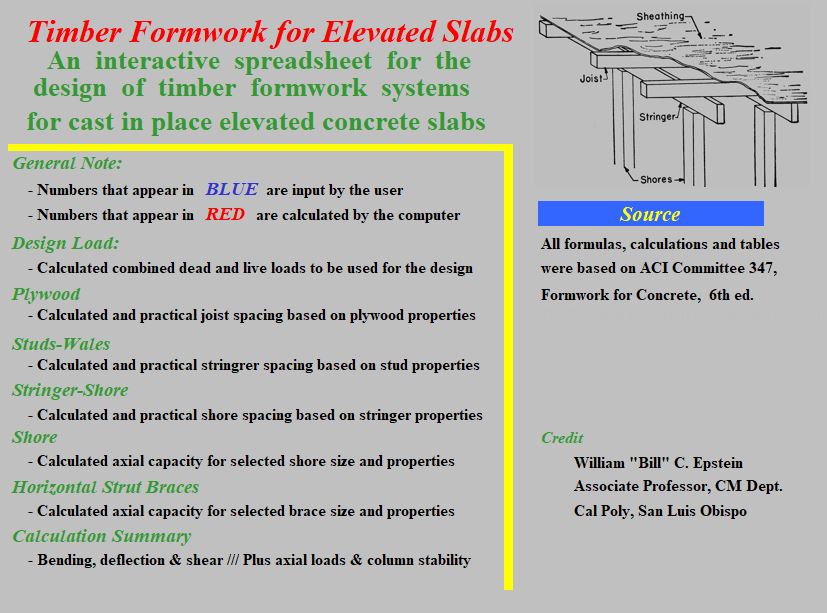 Timber Formwork For Elevated Slabs Spreadsheet
13 September 2020
Timber Formwork For Elevated Slabs Spreadsheet
This excel spreadsheet provides the design of timber formwork systems for elevated concrete slabs. The formulae, calculations, and tables used in this spreadsheet are based on ACI committee 347, Formwork for Concrete, 6th Edition.
Formwork is the term used for the process of creating a temporary mold into which concrete is poured and formed. Traditional formwork is fabricated using timber, but it can also be constructed from steel, glass fibre reinforced plastics and other materials.
The formwork design excel sheet is measured in terms of an area that is in contact with the concrete surface. For example, the formwork for concrete footing will be calculated as the surface area of four sides of foundation only. Bottom of the footing is resting on the earth, there is no need of any formwork and top of the footing is open.