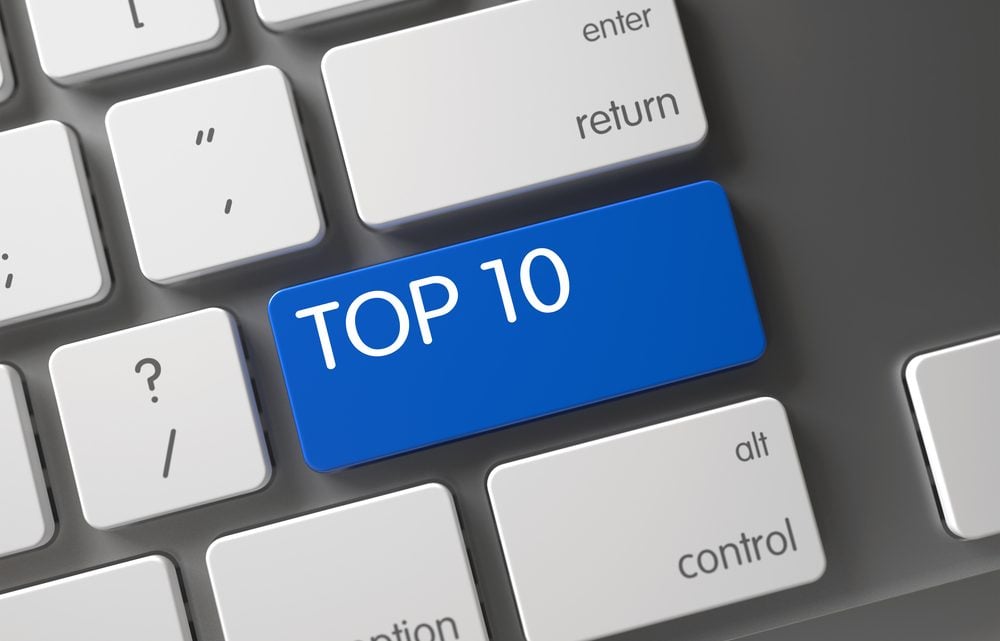 Top 10 civil engineering innovations
24 January 2019
Top 10 civil engineering innovations
New materials and energy, design approaches, as well as advances in digital technology and big data, are creating a wave of innovation within the construction industry. Here are ten of the most exciting developments
Cracks in concrete are a common phenomenon due to the relatively low tensile strength. Durability of concrete is impaired by these cracks since they provide an easy path for the transportation of liquids and gasses that potentially contain harmful substances. If micro-cracks grow and reach the reinforcement, not only the concrete itself may be attacked, but also the reinforcement will be corroded. Therefore, it is important to control the crack width and to heal the cracks as soon as possible. Since the costs involved for maintenance and repair of concrete structures are usually high, this research focuses on the development of self-healing concrete. Self-healing of cracks in concrete would contribute to a longer service life of concrete structures and would make the material not only more durable but also more sustainable.
2. Thermal bridging
Efficient insulation material is becoming increasingly important throughout the construction industry. Heat transmission through walls tends to be passed directly through the building envelope, be it masonry, block or stud frame, to the internal fascia such as drywall. This process is known as "thermal bridging". Aerogel, a technology developed by Nasa for cryogenic insulation, is considered one of the most effective thermal insulation materials and US spin-off Thermablok has adapted it using a proprietary aerogel in a fibreglass matrix. This can be used to insulate studs, which can reportedly increase overall wall R-value (an industry measure of thermal resistance) by more than 40 per cent.
3. Photovoltaic glaze
Building integrated photovoltaic (BIPV) glazing can help , by turning the whole building envelope into a solar panel. Companies such as Polysolar provide transparent photovoltaic glass as a structural building material, forming windows, façades and roofs. Polysolar's technology is efficient at producing energy even on north-facing, vertical walls and its high performance at raised temperatures means it can be double glazed or insulated directly. As well as saving on energy bills and earning feed-in tariff revenues, its cost is only marginal over traditional glass, since construction and framework costs remain, while cladding and shading system costs are replaced.
4. Kinetic Footfall
Human body generates a lot of energy while doing the most-common activity walking. Every foot fall causes pressure when the foot hits the floor, which goes untapped. With the ground surface engineered to harvest the energy, power can be generated from the human footfalls, stored and used as a power
source or even fed to the power grid. For instance, a person dancing on an energy harvesting floor can generate 5–10 watts; in a packed dance club, the production can meet up to 60% of the total energy required for the club.
With this method energy harvesting proving its feasibility, developers of energy harvesting floors concentrating their efforts find the most-efficient way of harvesting energy from footfalls. As a result, several inventions are in the prototype stage. However, some industry players, with the aim to popularize
and establish this technology among varied consumer segment, have already initiated marketing of their products, which has been well received by environmental activists.
5. Kinetic Roads
Cars are a huge source of air pollution, but in the future they could also become a source of clean energy.
That is thanks to a technology called LYBRA, a special, tyre-like rubber paving that converts the kinetic energy produced by moving vehicles into electric energy.
The idea and the project are the brainchild of an Italian start-up called Underground Power.
6 – Predictive Software
The structural integrity of any building is only as good as its individual parts. The way those parts fit together, along with the choice of materials and its specific site, all contribute to how the building will perform under normal, or extreme, conditions. Civil engineers need to integrate a vast number of pieces into building designs, while complying with increasingly demanding safety and government regulations. An example of this was work on the structural integrity of the arch rotation brackets at Wembley Stadium, undertaken by Bennett Associates, using ANSYS software, which simulated the stresses on the brackets that hold and move the distinctive arches above the stadium.
7. 3D Modelling
Planning innovation has been driven by the growth of smart cities. CyberCity3D (CC3D) is a geospatial-modelling innovator specialising in the production of smart 3D building models. It creates smart digital 3D buildings to help the architectural, engineering and construction sector visualise and communicate design and data with CC3D proprietary software. The models integrate with 3D geographic information system platforms, such as Autodesk and ESRI, and can stream 3D urban building data to Cesium's open architecture virtual 3D globe. It provides data for urban, energy, sustainability and design planning, and works in conjunction with many smart city SaaS platforms such as Cityzenith.
8 – Modular Construction
Modular construction is a process in which a building is constructed off-site, under controlled plant conditions, using the same materials and designing to the same codes and standards as conventionally built facilities – but in about half the time. Buildings are produced in "modules" that when put together on site, reflect the identical design intent and specifications of the most sophisticated site-built facility – without compromise.
9. Cloud Collaboration
Basestone is a system allowing the remote sharing of data on a construction site in real time. It is predominantly a review tool for engineers and architects which digitises the drawing review process on construction projects, and allows for better collaboration. The cloud-based collaboration tool is focused on the installation of everything from steel beams to light fittings. The system is used to add "snags", issues that happen during construction, on to pdfs, then users can mark or add notes through basestone. Trials have revealed possible cost-savings of around 60 per cent compared with traditional paper-based review methods.
10. Asset mapping
Asset mapping focuses on operational equipment, including heating and air conditioning, lighting and security systems, collecting data from serial numbers, firmware, engineering notes of when it was installed and by whom, and combines the data in one place. The system can show engineers in real time on a map where the equipment needs to be installed and, once the assets are connected to the real-time system using the internet of things, these can be monitored via the web, app, and other remote devices and systems. It helps customers build databases of asset performance, which can assist in proactive building maintenance, and also reduce building procurement and insurance costs.