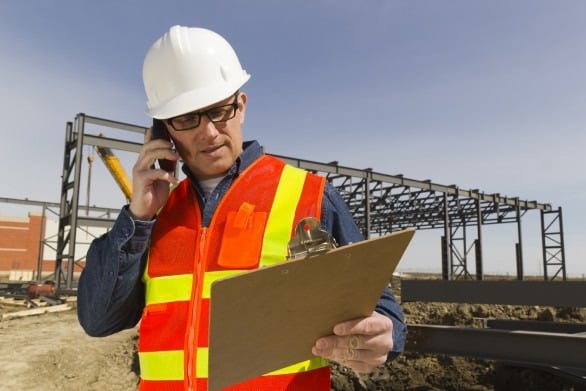 Top 10 Companies for Civil Engineers to Work for
5 December 2018
Top 10 Companies for Civil Engineers to Work for
We are in the middle of a construction boom, fuelled by large civil engineering projects in India and the Middle East. This makes it a great time to work for a civil engineering company. There have rarely been so many opportunities in both developed countries and the developing world. This article is going to give you the lowdown on what the best companies offer to their employees and some criteria you can use to pick out the best of the bunch. It will also list ten companies that are recognised as being industry-leaders in civil engineering and score highly with employees.
Characteristics of a good civil engineering company
The top-ten companies listed below are obviously some of the larger, often internationally-respected, businesses. In reality, there are thousands of smaller companies, consultancies and agencies that you can work for. So, how do you make a decision on which vacancies to apply for? The first thing to consider is a company's pedigree. In general, companies that are well established will be more accommodating to new staff than start-ups that haven't yet found their feet. They are also more likely to offer good remuneration packages and benefits. Some of the bigger companies will offer perks like extra holidays, free health insurance and enhanced pension schemes.
Another thing to pay attention to is any staff satisfaction surveys or reviews that are available. Websites like www.glassdoor.co.uk can give you a good insight into what it's like to work for a particular company. Finally, if you are going to be a site-based civil engineer, make sure you check out each company's safety record. Look for companies that have robust health and safety processes in place and low accident rates. Let's take a look at the top ten civil engineering companies to work for, based on a combination of the above criteria.
The Top 10:
In a recent survey by the New Civil Engineer publication, 96% of employees agreed that Arup was great, and they had no desire to work anywhere else. That tells you something about the ethos and culture of the company. It offers excellent training and career progression and scores highly on pay and benefits. Arup is a well-established company with a large portfolio of construction and infrastructure projects in Europe and throughout the world, employing over 13,000 people in more than 30 countries. It is well known for its creative approach to structural design and is not afraid to innovate, making it a great company to work for if you relish a challenging position at the cutting-edge of engineering.
Atkins scored a healthy 7.4 out of 10 in a recent job-satisfaction survey, with employees particularly happy with the level of personal support and professional development. As Atkins is the main contractor on large projects such as London's Crossrail, there will be plenty of opportunities to get stuck into interesting engineering jobs.
French construction company Vinci is one of the largest in the world, employing over 180,000 people globally. Their employees work on large international structural and infrastructure projects, including a multi-million dollar highway system in Atlanta, Georgia and large natural gas projects in Australia. Operating for over 115 years, Vinci definitely ticks the 'well-established' box and regularly scores highly on job satisfaction.
Mott McDonald is a fast-growing global construction and engineering company that regularly scores 80% or more on job-satisfaction surveys. It is an employee-owned company, which means that the culture is very people-centred and values professional development and collaboration very highly. It also boasts one of the best graduate training schemes, which consistently ranks highly in comparison tables.
Stantec is a globally renowned engineering firm that has a particularly large presence in North America and the UK. Employees praise the benefits system and the promotion of a work-life balance within the company.
Balfour Beatty specialises in large-scale infrastructure projects and has a solid global reputation for successful delivery. It has a strong focus on helping communities to grow and gets involved with positive initiatives such as local sustainability projects.
If you decide to work for Bechtel, you will probably be working on some of the most challenging engineering projects in the world, possibly in locations such as Africa, where Bechtel has a strong presence. It is a prestigious and world-leading company for structural design, construction and energy provision.
Skanska is a Swedish construction company that is highly regarded worldwide. Employees say that they are happy with the working environment at the company. One of the reasons regularly given is that Skanska is happy to give new recruits and graduate engineers positions of responsibility early on in their careers.
Laing O'Rourke has a large presence in Europe, the Middle East and Asia. Its graduate training programme is highly regarded and it is a company that promotes training and professional development, as well as the opportunity to work on high profile projects.
Arcadis is a large consultancy that focuses on environmental and sustainability projects, including design and build projects such as transit hubs that improve urban living. It's a popular company to work for, offering a wide variety of projects to work on – ideal for those starting their career in civil engineering or who fancy a new challenge.
Source : www.newengineer.com