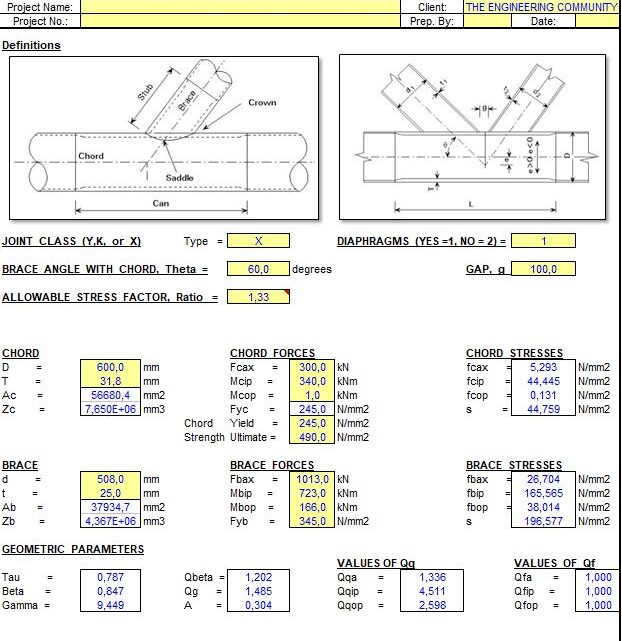 Tubular Joints in Offshore Structures As Per API RP2A (WSD) Spreadsheet
3 October 2021
Tubular Joints in Offshore Structures As Per API RP2A (WSD) Spreadsheet
This spreadsheet defines the principle terms and ratios used in tubular joint design. It presents the classifications for T, Y, X, N, K and KT joints and the details of joint arrangements. It describes design methods for static strength.
The main structure of a topside consists of either an integrated deck or a module support frame and modules. Commonly tubular lattice frames are present, however a significant amount of rolled and built up sections are also used. This calculation sheet refers to the design of tubular joints. These are used extensively offshore, particularly for jacket structures.
Only static check is performed here, fatigue check shall be added in further revisions.
Calculation Reference
Tubular Steel Construction