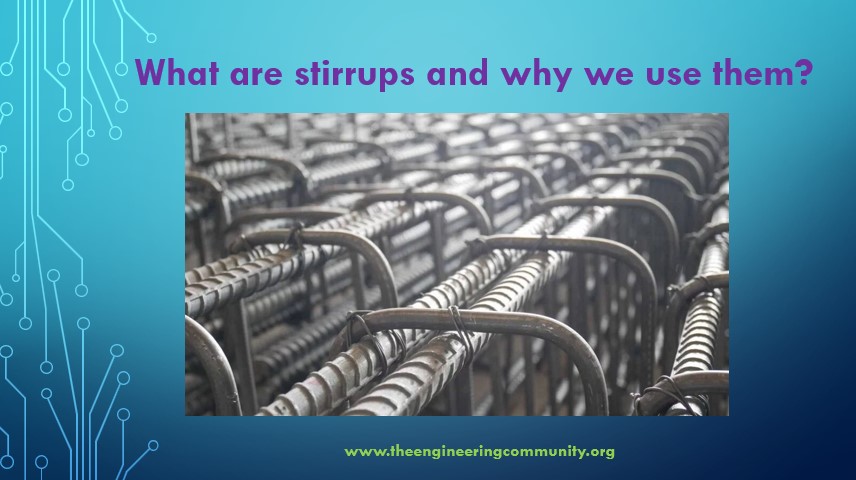 What are Stirrups and Why we Use Them?
12 March 2023
What are Stirrups and Why we Use Them?
Steel reinforcement is an essential component of reinforced concrete, providing tensile strength to the concrete and ensuring its durability and longevity. One of the critical elements of reinforced concrete is the use of stirrups.
Stirrups are a type of reinforcement used in reinforced concrete structures to provide lateral support to the longitudinal bars and prevent them from buckling under compression. During an earthquake, the lateral forces generated by the seismic waves can cause significant bending and shear stresses in the reinforced concrete members, leading to structural failure if they are not properly designed.

Stirrups are typically bent at a 45 or 135-degree angle to provide the necessary confinement and prevent the longitudinal bars from buckling. This is because these angles provide the most effective resistance to the diagonal cracking that can occur in the concrete under seismic loading.
If the stirrups are not bent at these angles, they may not be able to provide the necessary lateral support to the longitudinal bars, and they may open or deform during an earthquake. This can lead to diagonal cracking and potential failure of the reinforced concrete structure.
It is important to ensure that the stirrups are properly designed and placed in reinforced concrete structures to withstand the forces generated during earthquakes. This can be achieved by following the appropriate building codes and regulations and engaging experienced and qualified engineers in the design and construction process.