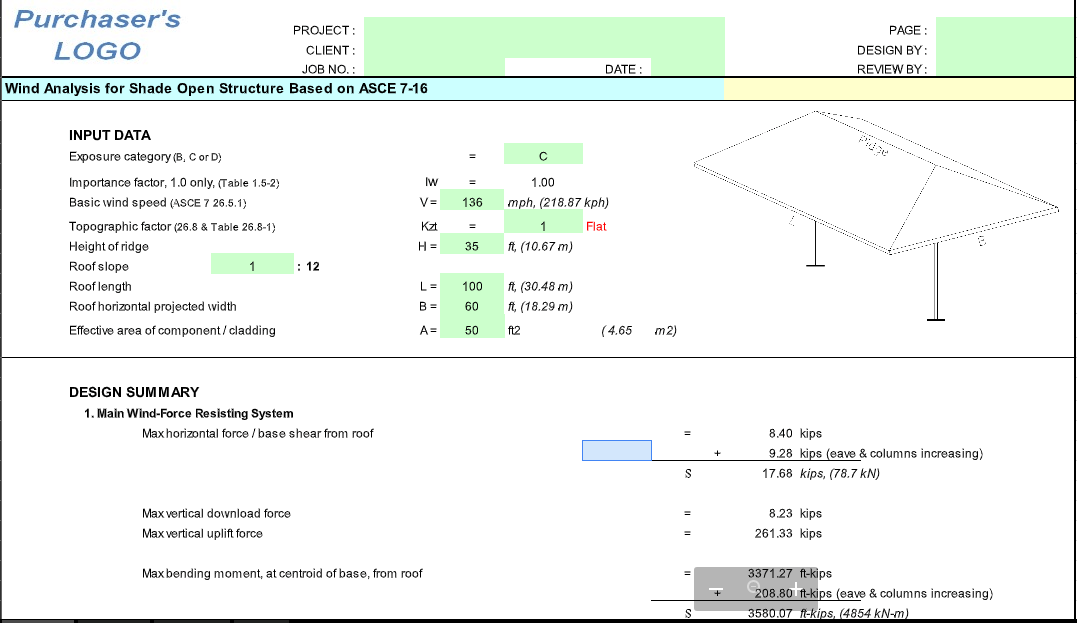 Wind Analysis for Shade Open Structure Spreadsheet Based on ASCE 7-16
5 October 2019
Wind Analysis for Shade Open Structure Spreadsheet Based on ASCE 7-16
In order for a structure to be sound and secure, the foundation, roof, and walls must be strong and wind-resistant. When building a structure it is important to calculate wind load to ensure that the structure can withstand high winds, especially if the building is located in an area known for inclement weather.
The main wind force resisting system of a building is a vital component. While wind load calculations can be difficult to figure out because the wind is unpredictable, some standard calculations can give you a good idea of what a building can withstand. Wind loading analysis is an essential part of the building process.
If wind loading analysis is not done correctly the resulting effects could include collapsed windows and doors, ripped off roofing, and more. Contact Buildings Guide for quotes on safe and durable prefabricated steel buildings.