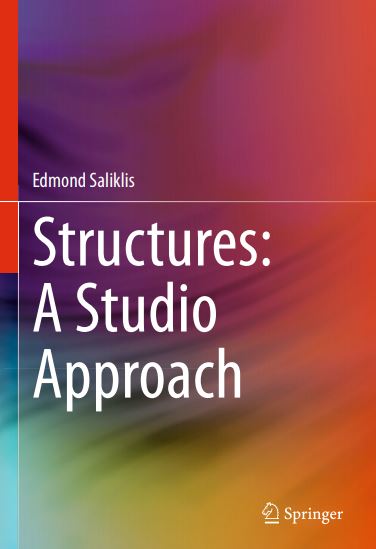 A Studio Approach 2020 inclouding with Sap2000 Applications Free PDF
23 January 2021
A Studio Approach 2020 inclouding with Sap2000 Applications Free PDF
Structural engineering has an intellectually rich and aesthetically pleasing tradition of blending design
and analysis.
The goal of this book is to reinvent this rich tradition with the hope of nurturing the growth of the next generation of practicing engineers and architects. Today, we have a tremendous opportunity to link design, analysis and computational thinking in a single, cohesive, graphical approach to structures.
Today, we can truly integrate structure into architecture, in a way that was intuited by brilliant designers of the past. Sophisticated programmable 3D computer graphics open up a new worldview, one which allows students to see how mathematical knowledge can be used to solve architectural design problems.
Linking parametric modeling, with graphical techniques of structural analysis and with prototype model construction, will deeply impact the designers of the next generation.