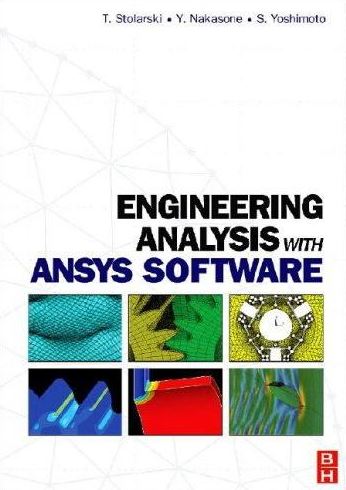 Engineering Analysis with ANSYS Software Free PDF
23 January 2021
Engineering Analysis with ANSYS Software Free PDF
By Tadeusz Stolarski, Y. Nakasone, S. Yoshimoto
This book is very much the result of a collaboration between the three co-authors:
Professors Nakasone and Yoshimoto of Tokyo University of Science, Japan and Professor Stolarski of Brunel University, United Kingdom.
This collaboration started some 10 years ago and initially covered only research topics of interest to the authors.
Exchange of academic staff and research students have taken place and archive papers have been published. However, being academic does not mean research only.
The other important activity of any academic is to teach students on degree courses. Since the authors are involved in teaching students various aspects of finite engineering analyses using ANSYS it is only natural that the need for a textbook to aid students in solving problems with ANSYS has been identified.