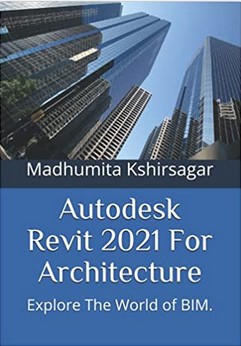 Autodesk Revit 2021 For Architecture Expore The World Of BIM Free PDF
5 December 2021
Autodesk Revit 2021 For Architecture Expore The World Of BIM Free PDF
This book is all original and specifically designed to get you working with Revit Architecture or its other applications as knowledgeably as possible. It is comprehensive and aims to give you a deeper understanding and a better learning experience.
This book is specially design for Architecture and Civil students according to their need.This content helps students to understand BIM and its workflow, to design buildings in better way.
It is useful for students who want to learn Revit Architecture on any version of Revit like 2016, 2017, 2018, 2019, 2020, 2021. This book is created on Revit 2021 with its all new features.
No previous knowledge of software required to learn Revit by this book.After completing this book, you will be able to create your own projects on Revit with all detailings.