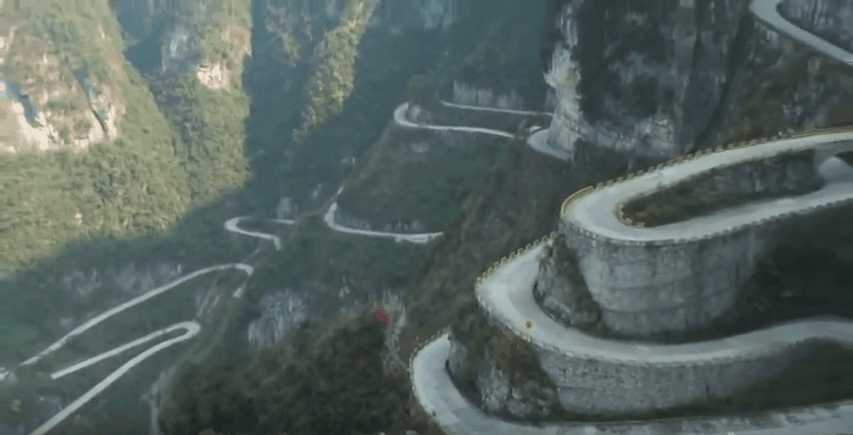 Beautiful and scary 99 Bending Road in Tianmen Mountain- Zhangjiajie, China
20 October 2017
Beautiful and scary 99 Bending Road in Tianmen Mountain- Zhangjiajie, China
https://www.youtube.com/watch?v=HxzZaOt-1_k&feature=youtu.be
Tianmen Mountain National Forest Park is located in Zhangjiajie, about 8 kilometers from the urban district.
It is approved to be National Forest Park in 1992, boasting abundant up-to- 90% vegetation.
On the mountain there are a wealth of rare species of plant. Old trees grow very high to the sky. A 7.2-km long cable car was constructed in the park, which is said to be the longest of the same type in the world.
With profound cultural background, Tianmen Mountain is always considered as the holy mountain by locals.
A 500-year-old Buddhist temple is nestled in the mountain attracting thousands of prayers every year.
Many legends and stories about the mountain were inherited from generation to generation, which are widely spread in the west of Hunan Province.