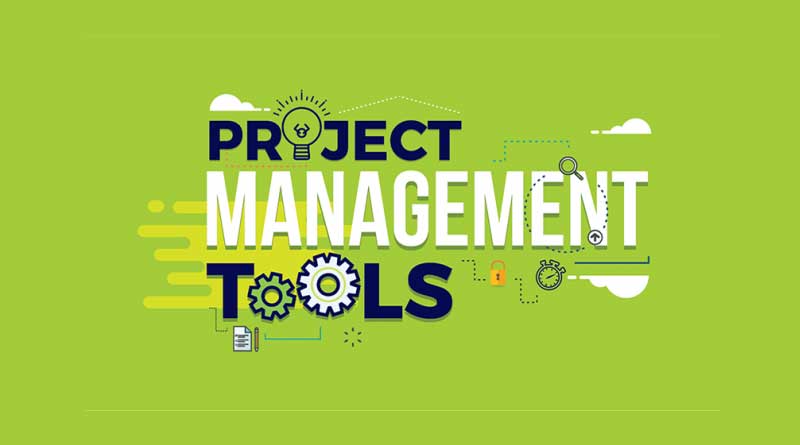 Best free project management applications
25 March 2019
Best free project management applications
Managing multiple projects at once, delegating tasks, and collaborating across teams is difficult on a good day — but can become downright impossible when unforeseen obstacles get in the way.
Miscommunication and inefficiencies in your project management process can lead to confusing and stressful experiences for your employees, and hinder your company's ability to satisfy your clients' needs or hit end-of-year goals. This can lead to major losses over time.
Fortunately, there are plenty of free project management software options to keep your team on-track without breaking the bank. To streamline your process and ensure everyone on your team is on the same page, take a look at these seven exceptional free project management tools.
Teamweek is an effective project management tool to automate your task delegation process, and visualize which project tasks have been completed and which haven't. If your team often collaborates with other departments on projects, this could be a useful tool for you.
Features include:
Gantt-chart visualization to track important deadlines and projects
Integrations with Slack, Github, Evernote, and others
Team collaboration option through shared calendars and task notes
Cost: Free for an unlimited number of projects for up to five team members
Zoho Reports is easy to use and lets you create comprehensive dashboards and data visualizations to ensure your projects are on-track. You can import data from outside files, cloud drives, applications, and in-house apps, enabling you to create more accurate cross functional reports.
Features include:
Easy drag-and-drop interface with BI visualization tools
Ability to share and collaborate on reports and dashboards with colleagues privately.
Cloud BI reporting tool embedded within your own website or product
Integrations with Slack, Google Apps, and Dropbox, as well as mobile apps, making team collaboration easier.
Cost: Free for one project with multiple users, storage up to 10 GB
Asana, one of the most popular project management solutions used by millions of people across 192 countries, has a clean and user-friendly interface. The all-in-one tool lets you create boards to visualize which stage your project is in, and use reporting to keep track of finished tasks and tasks that need your attention.
Features include:
The ability to create templates to automate mundane tasks
The ability to collaborate and share information across the team, privately and securely
The option to set security controls and designate admins
Over 100 integrations for a more efficient start-to-finish process
Custom project fields, share documents, and filter tasks
Cost: Free for unlimited projects for teams up to 15 people.
Teamwork, a project management tool that specializes in bringing together remote workers, allows you to create team member status updates so your remote and flexible teams know their coworkers' schedules. It also provides customer service functions, including the option to assign tickets or view customer emails in one place.
Features include:
Customizable navigation to prioritize your team's needs
Gantt chart for visualizing due dates and project timelines
Private messaging, and option to make project details private
Team member status updates for remote or flexible team members
Cost: Free for two to five users
Wrike stands out as an exceptional project management tool for teams who want the option to customize workflows and edit and revise projects from within the platform itself. The tool offers the ability to color code and layer calendars, and its mobile form allows colleagues to update project information on-the-go. You can add comments to sections, videos, or documents, and create custom fields to export data most relevant to your company.
Features include:
Security measures to ensure only authorized personnel can access information
Activity Stream to allow project managers to micromanage small tasks, see activities in chronological order, and tag team members
The option to unfollow activities to declutter your own personal Stream
Email and calendar synchronization
Built-in editing and approval features
Cost: Free for five team members
Paymo's free version only allows access for one user, but if you've got a small team or you're a freelancer, this could be an efficient option for tracking billable hours and invoicing clients. Along with tracking finances, Paymo also allows you to organize project timelines, create to-do lists, and stay on top of your budgets for multiple projects at once.
Features include:
Kanban Boards
Time Tracking
File Sharing and Adobe CC Extension
Reporting
Three Invoices
Cost: Free for one user, one GB storage
ClickUp provides a few impressive features to customize the all-in-one project management tool to suit your team members, including the option for each user to choose one of three different ways to view their projects and tasks depending on individual preference. If your marketing team overlaps with sales, design, or development, this is an effective solution, as it provides features for all of those four teams.
Features include:
The ability to organize your projects based on priority, and assign tasks to groups
The option to set goals to remind teams what they're aiming to accomplish
Google Calendar two-way sync
An easy way to filter, search, sorting, and customize options for managing specific tasks
Activity stream with mentions capability
Image mockups
57 integrated apps
Cost: Free forever, with unlimited users and unlimited projects, and 100 MB of storage
Source : blog.hubspot.com