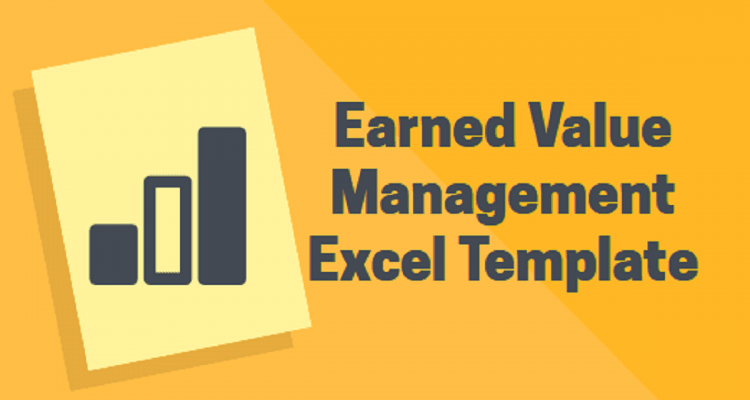 Earned Value Management Excel Template
20 January 2019
Earned Value Management Excel Template
Overview:
EVM integrates project scope, time & costs through periodic measurements of actual cost & work completion.
It views project progress in terms of cost as a function of time against a firm baseline set up at the project start. When the project is originally planned, it is divided into Work Breakdown Structure (WBS) & further sub-divided into work packages.
These work packages are assessed for cost estimates & scheduled in a time sequence. Taken together, WBS, master schedule & cost budgets form the baseline, represented as a graph of planned costs over time. This is the planned value (PV).
It tells how the costs will flow over time as planned. During the project execution, actual costs (AC) & the quantum of work completed are periodically noted.
Earned value Management Formulas
Completion of work is pro-rated to equivalent monetary value based on the budgetary costs for the work packages completed (work-in-progress packages are assessed on % completion).
This is the earned value (EV). These three numbers, i.e. PV, AC, and EV drive the operation of Earned Value Management. In detail, (EV – AC) measures cost performance and (EV – PV) measures schedule performance. When measuring at periodic intervals, EVM focuses on the flow rates of actual cost and completion against the planned cost and completion.
PV, EV, and AC make it possible to compute cost & time variances, as well as extrapolate how much cost & time would be required for project completion.
Simple calculations based on these numbers yield several ratios for project control. Of these, three ratios can be regarded as important: Cost Performance Index (CPI), Schedule Performance Index (SPI)  & Cost Estimate at Completion (CEAC).
By giving historical & forward information about the project, EVM becomes a tool for monitoring & course corrections.
Earned Value Management Excel Template
-This Earned Value Management Excel Template will help you in your project
-This Earned Value Management Excel Template is helpful for creating CPI & SPI
Source: bibloteka.com
To download More Project Management Templates, visit www.managementproject.net