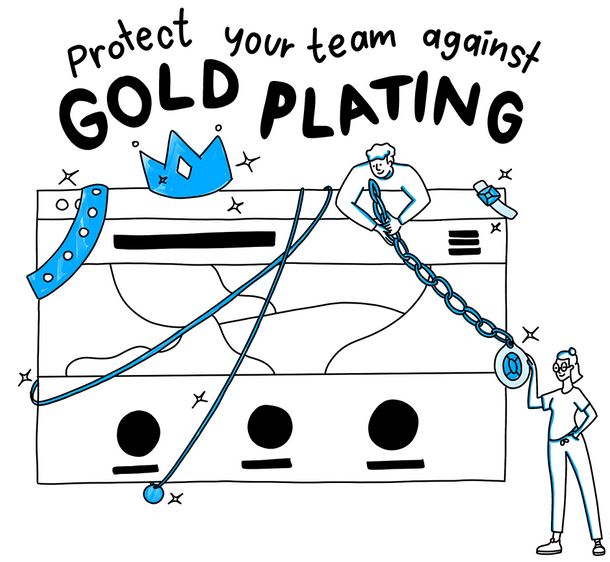 How to avoid Gold Plating?
25 December 2019
How to avoid Gold Plating?
The goal behind Gold plating is to achieve the happiness of the customer, something that "the users are just going to love." it doesn't lead to reaching your business target.
The solution to this problem is the team manager of the project because he has to track every requirement back to its source. The team project manager has to avoid building elements nobody will use.
To avoid Gold plating, first, the management team should avoid adding anything outside the requirements and the scope baseline. Second, we have to see the scope of the project from an outside view. An outside auditor or inspector can easily discover gold plating by comparing the deliverables with the scope baseline of the project.
The inspector can create several checklists to be sure there is no defect on the deliverable.
What happens if the auditor or inspector discovers gold planting of the project scope in the executive phase of the project? We can deal with the gold plating action as a defect on the product or deliverable.
According to the size and kind of defects, the project managers have to choose either reworking the product to fix the defects or going to reject it to the scrap.