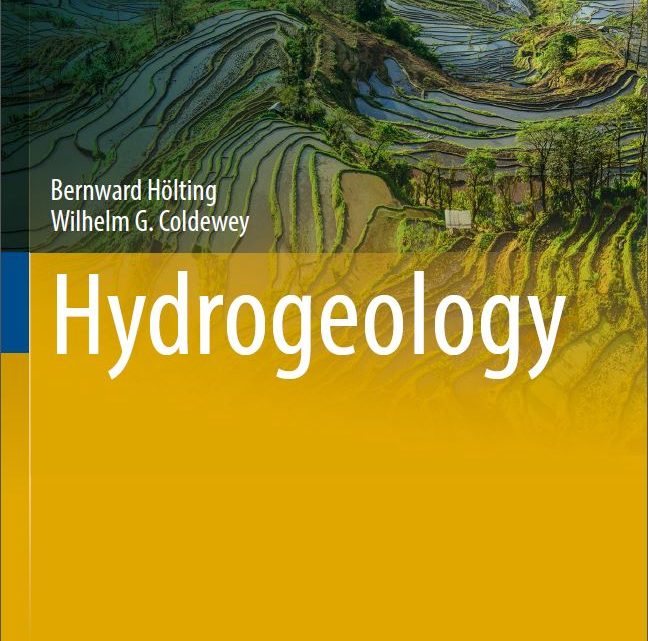 Hydrogeology
10 July 2018
Hydrogeology
This hydrogeology book is the English translation of the German textbook "Hydrogeologie" by Hölting and Coldewey. Published since 1980, this book is in its eighth edition. Its great success is attributed to the concept of the book. It was important for the authors to write a text that is generally easy to understand, both for experts and for persons who do not work in this special field. Consistent use of the internationally accepted SI units as well as the formula symbols in the text also contribute to the comprehensibility. All technical terms and their definitions match the various standards and are used consistently. Moreover, the original literature citations were completely revised in order to avoid misunderstandings and errors due to secondary sources. All of these points improve the readability and facilitate the understanding of the relatively complex concepts of general and applied hydrogeology.
Because this textbook is translated from the German edition, many of the hydrogeological examples depict the Central European region. Even though they have general relevance, knowledge of the local situation is not required. Furthermore, the book cites laws and regulations of the Federal Republic of Germany and the European Union (EU), whose meaning and handling are certainly also interesting for readers from other countries.
May this book promote understanding of the complex material of hydrogeology as well as the correlations between the fields of geology, hydrochemistry, geohydraulics and engineering for a wide international public and contribute to solving global problems with groundwater development, exploitation, and protection.