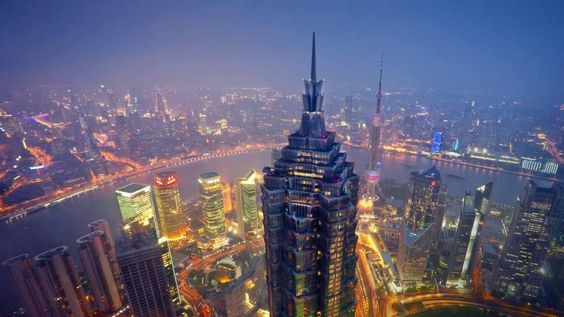 Jin Mao Tower, Shanghai, China
19 October 2017
Jin Mao Tower, Shanghai, China
Being the third tallest building only to Shanghai Tower and Shanghai World
Financial Center in mainland China, Jin Mao Tower is located in the center
of Lujiazui Finance and Trade Districts in Pudong.
The tower is designed to withstand an earthquake of 6 on the Richter scale
and the strongest level of typhoon.
The tower has an observatory (with a floor space of 1,520 square metres)
on the 88th floor, at a height of 340.1 metres.
It is the largest and highest observation deck in China.
The maximum elevator speed is 546 m/min
The 88-stories Jin Mao Tower was completed in 1999.
It is 420.5 meters (almost 1380 feet) tall and covers an area of 2.3 hectares (5.68 acres).
The architect, Adrian D. Smith, of this skyscraper ingeniously combined the elements of
traditional Chinese culture with the newest architectural styles of the time, which makes it one
of the best-constructed buildings in China.
[metaslider id=650]