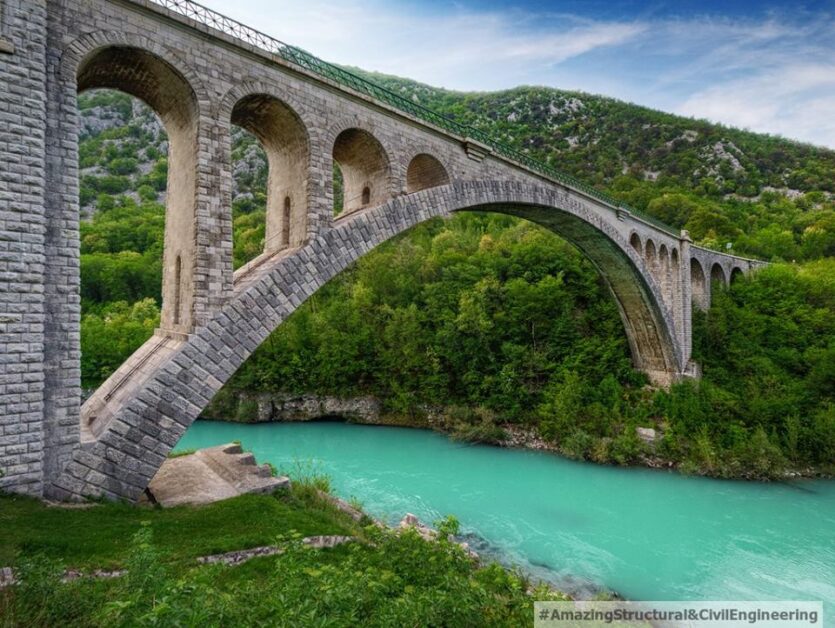 The Solkan Bridge, Slovenia
19 October 2017
A famous stone bridge built over the river Soča north of Nova Gorica, Slovenia. It was completed in 1906, when this part of Slovenia was under Austrian rule.
The original bridge only had a lifespan of 10 years. In 1916 it was destroyed by the Austrian army, which retreated from the Italians in order to cut them off from the Soča valley.
When this area fell under the Italian rule (Italian fascism), the bridge was rebuilt and completed in 1927. That bridge was constructed with one sub-arch less, it only has 4, the original has five.
The version from 1927 is still intact and you can see it today. It has an arch span of 85 metres (279 ft) and is the second-longest stone bridge in the world and the longest stone bridge to bear the weight of trains.
It's a wonderful site. The river is famed for its emerald green water. In fact, it is said to be one of the rare rivers in the world that retain such a colour throughout their length.
Not surprisingly there are several 'extreme' things you can do on the Soča river; bungee jumping off the bridge being one!!
[metaslider id=802]