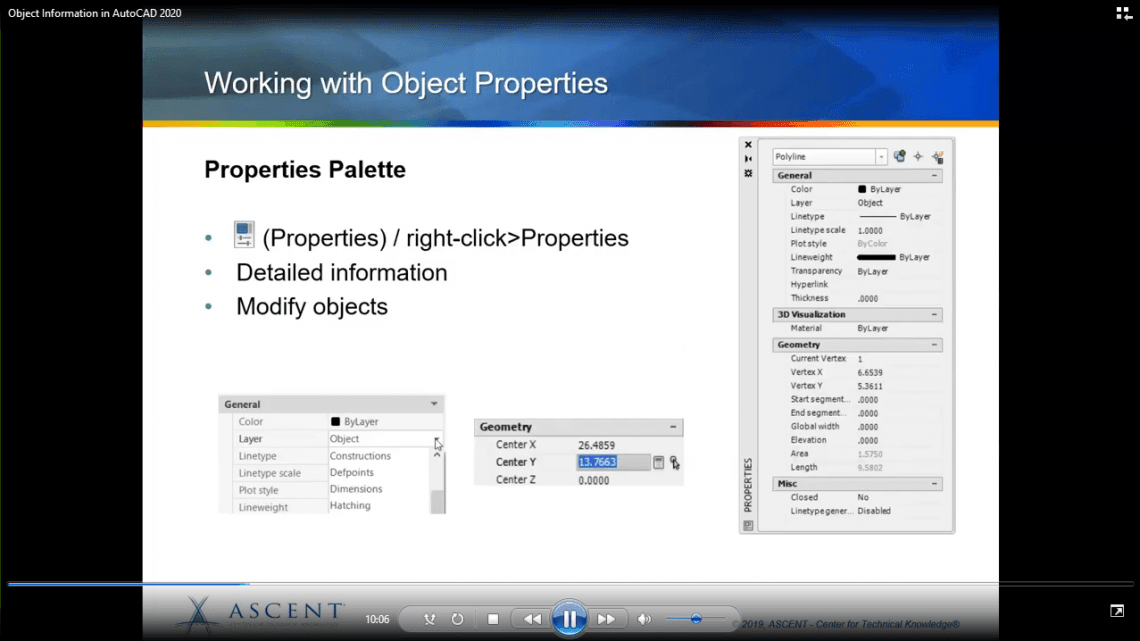 Object Information in AutoCAD 2020 Webinar
14 June 2019
Object Information in AutoCAD 2020 Webinar
This webcast will teach those new to the AutoCAD software how to obtain important information about objects in AutoCAD 2020. In this webcast, learn how to:
* Use Quick Properties and Properties to obtain object information.
* Modify the properties of objects and also match the properties of two different objects.
* Obtain exact measurements of the objects using the measuring tools.
The content from this webcast is taken from Chapter 9 (Analyzing Model and Object Properties) of the ASCENT Learning Guide, AutoCAD 2020 Fundamentals.
Details
| | |
| --- | --- |
| Title | Object Information in AutoCAD 2020 |
| Duration | 49 Mins |
| Language | English |
| Format | MP4 |
| Size |  109 MB |