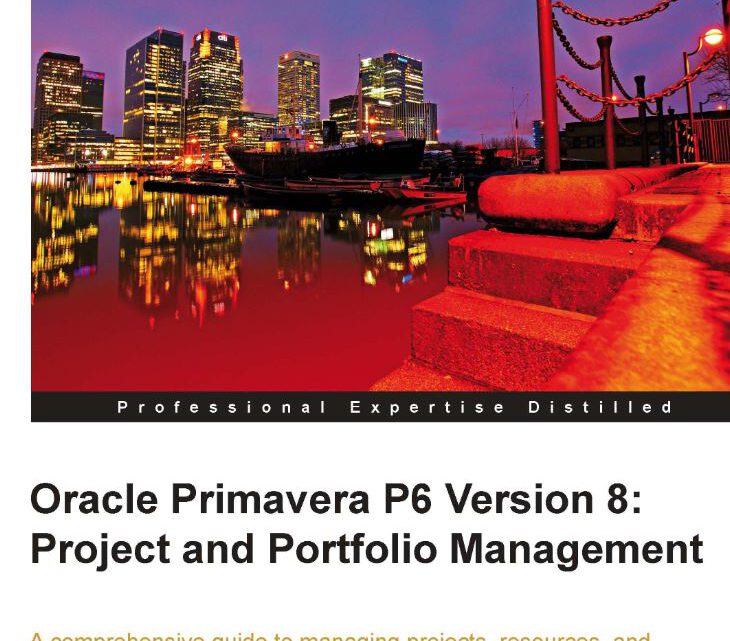 Oracle Primavera P6 Version 8 Project and Portfolio Management
12 September 2020
Oracle Primavera P6 Version 8 Project and Portfolio Management
A comprehensive guide to managing projects, resources, and portfolios using Primavera P6, through version 8.2.
Primavera P6 Enterprise Project Portfolio Management is an integrated project portfolio management (PPM) solution comprising role-specific functionality to satisfy each team member's needs, responsibilities, and skills. It provides a single solution for managing projects of any size, adapts to various levels of complexities within a project, and intelligently scales to meet the needs of various roles, functions, or skill levels in your organization and on your project team.
This book is divided into two sections, in the first section we learn the fundamental concepts behind managing projects which include organizing projects, adding activities and relationships, assigning roles and resources, scheduling a project, and much more. In the second section we cover portfolio management and how to make the best use of the web client that includes working with portfolios, portfolio analysis, portfolio capacity planning, ROI, tracking performance, and lots more.
What you will learn from this book:
Learn the use of Constraints to tweak Activity dates to reflect the real world.
Master the real-time reporting features of Project Dashboards
Create Portfolio Scenarios to capture Portfolio data for comparisons and analysis
Manage Portfolios and know how to create calculated UDFs to enhance them
Get to grips with Primavera's calculated project-level User Defined Fields
Organize your projects with EPS (Enterprise Project Structure), OBS (Organizational Breakdown Structure), and WBS (Work Breakdown Structure)
Approach:
This book is written in simple, easy to understand format with lots of screenshots and step-by-step explanations.
Who this book is written for:
If you are a Project manager or a consultant, who wants to master the core concepts of Primavera P6 and the new features associated with version 8, then this is the best guide for you.
This book assumes that you have a fundamental knowledge of working in the Primavera P6 environment.