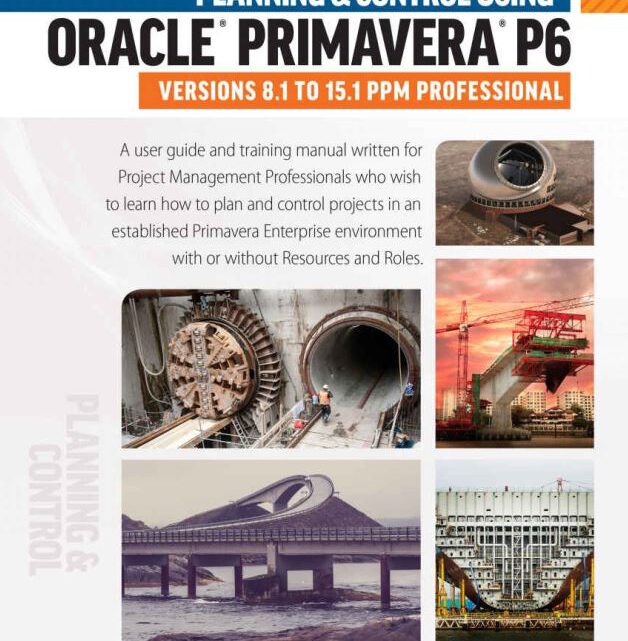 Planning And Control Using ORACLE PRIMAVERA P6
20 December 2020
Planning And Control Using ORACLE PRIMAVERA P6
The purpose of this book is to provide a method for planning, scheduling and controlling projects using Primavera P6 Version 8.1 to 15.1 Professional Client and Optional Client within an established Enterprise Project database or a blank
database up to an intermediate level. Please note there are no versions 9 to 14 as Oracle has changed their naming convention with the release of 15.1, so the name is the same as the year of the release. There are differences between how the Professional Client (the term used when opening a PPM database) and Optional Client (the term used when opening a EPPM database) operate and these are identified throughout the book.

Due to the change in the menu system, it is not possible to make the menus in this book backward compatible to earlier versions of Primavera P6, but users of earlier versions should be able to use this book as most functions are the same once one has invoked a menu command.

This book covers the following topics:

• Understand the steps required to create a project plan and monitor a project's progress
• Understand the Primavera P6 environment
• Create a project and set up the preferences
• Define calendars
• Creating a Work Breakdown Structure and adding activities
• Format the display
• Add logic and constraints
• Use Filters, Group, Sort and Layouts
• Print reports
• Record and track progress of an un-resourced schedule
• User and Administration Preferences and Scheduling Options
• Create and assign roles and resources
• Resource optimization including leveling
• Update a project containing resources
• Other methods of organizing data and Global Change
• Managing the enterprise environment including multiple project scheduling