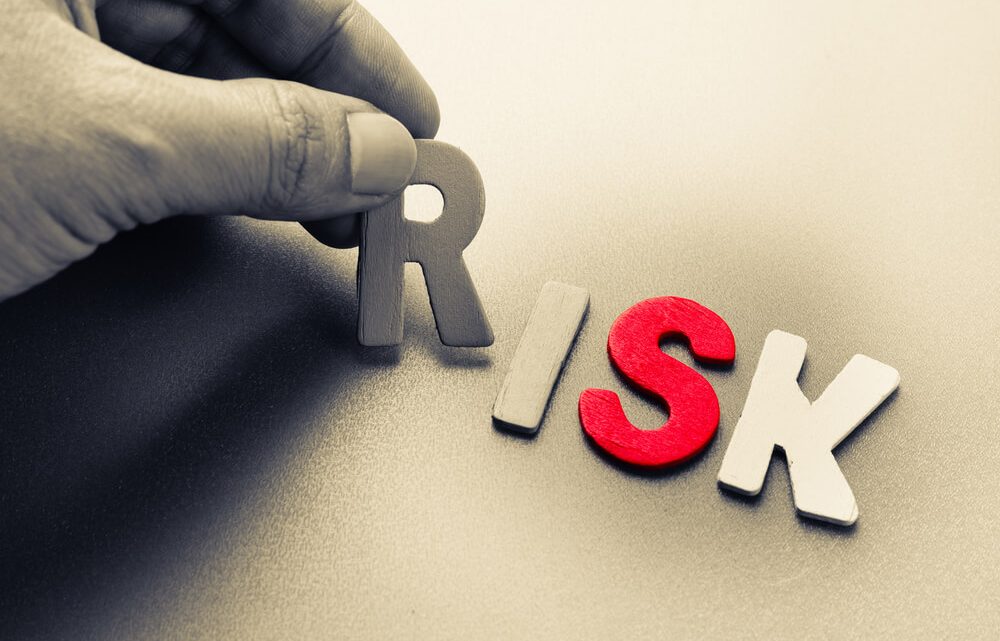 Qualitative Risk Analysis
15 March 2019
Qualitative Risk Analysis
This process is the first process in risk assessment. The purpose of this process is to evaluate each risk you have evaluated in the last process. This evaluation is subjective and the result is not numerical. However, ths evaluation is almost accurate because it depends on human sense that is buit up on experience. The output of this process is the probability and impact assessement of each identifie risk.
While performing this analysis, you may use some tools and techniques such as risk categorzation and probability and impact matrix. Risk categorzation utilises the risk categories that have been developed in risk planning process. Probability and impact matrix defines combinations of probability and impact that lead to rating risks as low, moderate, and high priority. Figure-1 shows an example of probability and impact matrix.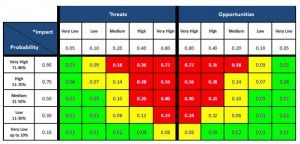 Figure-1 Probability and impact matrix
The subsequent decision of analyzing a risk through this process could be one of the following:
1- This risk is a minor risk and it should be put in a watch list.
2- This risk needs more analysis and it should be analyzed quantitatively.
3- This risk is urgent and it should go quickly to response planning.
4- The qualitative analysis of this risk is enough and no need for further analysis.
Hence this risk should go to response planning.
Figure-2 shows a diagram expressing the work flow of these steps.

Figure-2 Risk Assessment Mechanism
By the end of this process, risk register is being updated with the results from qualitative analysis. This may include ranking, grouping by category, risks require quick response, risks require additional analysis, and low priority risks that will be listed in watchlist.
Table-1 shows an example of risk register up to this point.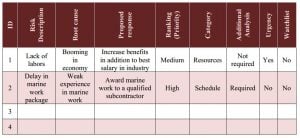 Table-1 Risk Register (Updated after qualitative analysis)