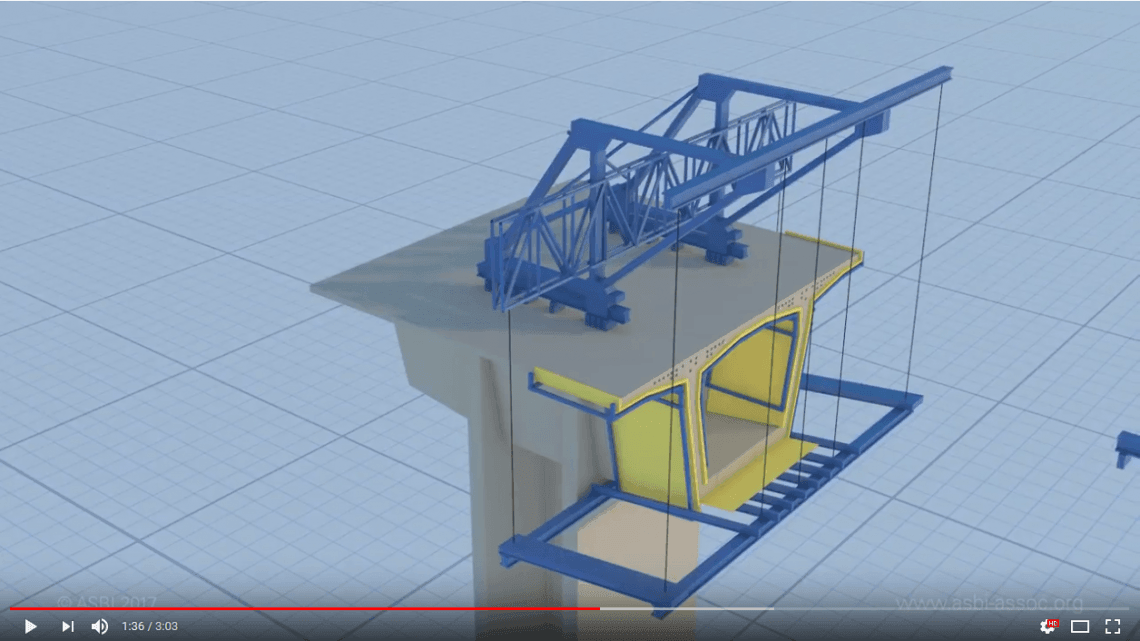 Segmental Bridge Construction
9 August 2018
Segmental Bridge Construction
Segmental bridges are made from precast concrete units stressed together with strand or bars. They are generally box girders with a widened top flange, that will form the full width of the carriageway on completion of the bridge. Because of the size of the units they are usually cast on or very close to the construction site in purpose-built plant.
So that there is a good fit when they are joined together in their final position units are normally counter-cast (units are cast against the end of the previous unit, with a suitable bond breaker between the old and the new concrete) . The units are lifted into position and stressed back to the previously installed unit, with a thin layer of epoxy mortar between the two to form a water-tight joint.
Units are built out from the abutments of the bridge or from the piers; in the latter case the units are generally cantilevered in either direction so that the sections under construction balance each other.