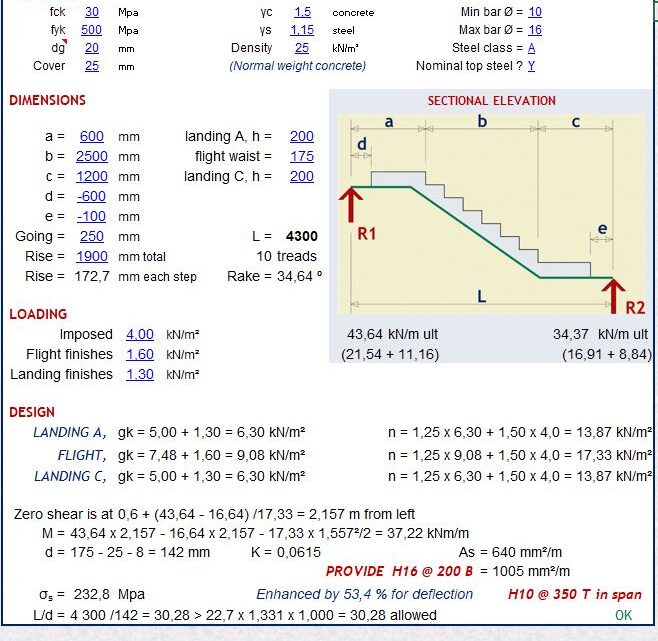 Stair Flights and Landings to EN 1992-1_2004 Spreadsheet
28 November 2021
Stair Flights and Landings to EN 1992-1_2004 Spreadsheet
A stair flight is a run of stairs or steps between landings. A staircase or stairway is one or more flights of stairs leading from one floor to another, and includes landings, newel posts, handrails, balustrades and additional parts.
Flight is a continuous series of steps in one direction, separated by horizontal platforms or winders.
Landing, is the horizontal platform provided at the top-of a flight. If the landing is of a rectangular shape, having a length equal to twice the width of the stairs, the landing is called Half Space Landing.