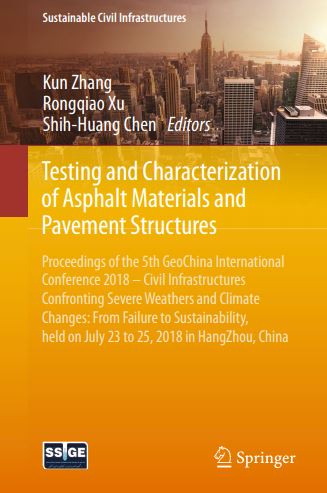 Testing and Characterization of Asphalt Materials and Pavement Structures Free PDF
14 January 2021
Testing and Characterization of Asphalt Materials and Pavement Structures Free PDF
This book presents new studies dealing with the attempts made by the scientists and practitioners to address contemporary issues in pavement engineering such as aging and modification of asphalt binders, performance evaluation of warm mix asphalt, and mechanical-based pavement structure analysis, etc..
Asphalt binder and mixture have been widely used to construct flexible pavements. Mechanical and Chemical characterizations of asphalt materials and integration of these properties into pavement structures and distresses analysis are of great importance to design a sustainable flexible pavement.
This book includes discusses and new results dealing with these issues. Papers were selected from the 5th GeoChina International Conference 2018 – Civil Infrastructures Confronting Severe Weathers and Climate Changes: From Failure to Sustainability, held on July 23 to 25, 2018 in HangZhou, China.