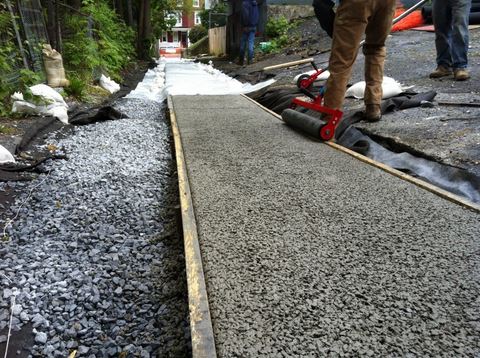 What is Plum Concrete?
3 July 2021
What is Plum Concrete?
The word plum means large stones which are termed as boulders or coarse aggregates if technically speaking.
The use of plum concrete is preferred if the required thickness of PCC is excessive or large. This is mainly done below the foundations where due to sleep slope of the strata, the quantity of leveling course could be excessive.
The plum concrete is actually an economical variation of mass concrete.
Plumbs above 160 mm and up to any reasonable size may be used in plain concrete work up to a maximum limit of 20 percent by volume of concrete when specifically permitted by the engineer-in-charge. The plums shall be distributed evenly and shall be not closer than 150 mm from the surface.
Uses of plum concrete:
Plum concrete is used at the water channel beds. It is used mostly in mass concrete works like concrete gravity dams or bridge piers in such cases of rocks about 150 mm in size are used as coarse aggregates to mix a plum concrete.
It is used at side slopes of the embankment to provide a protective laver to earthen foundations and bases.