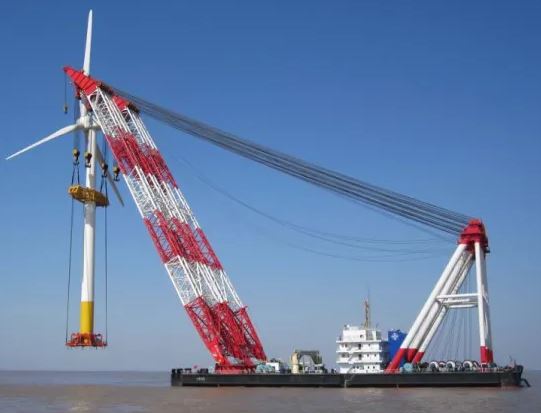 11 Common Types of Cranes
26 June 2021
11 Common Types of Cranes
1. Floating Crane :
A floating crane is a ship with a crane specialized in lifting heavy loads. They are useful for loading and unloading heavy items to and from ships. They are also used for transferring equipment from one vessel or platform to another, moving around equipment on the sea deck, and recovering or placing equipment on the seabed.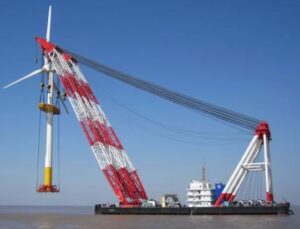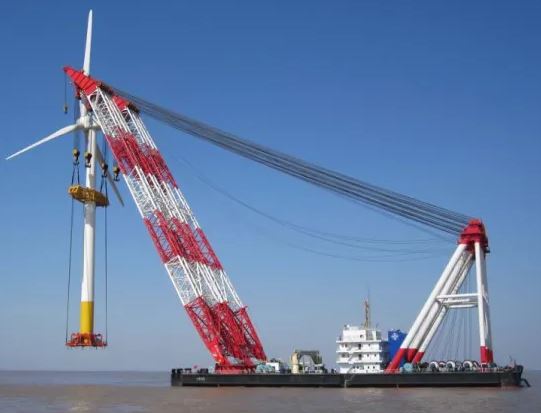 2. Harbour Cranes:
They are normally used in harbour container lifting operations. Due to their compact design,  Harbour Cranes are the world's most flexible and powerful cargo handling equipment in ports and container terminals. Today, they can be electrified by means of powerful motorized cable reels, largely keeping their flexibility and agility within the quay infrastructure.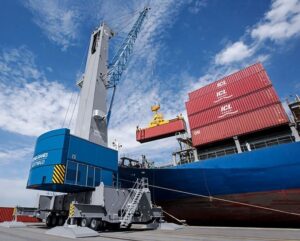 3. Crawler Cranes:
They can move around on site and the crane is stable on its track without outriggers. The main advantage of crawler cranes is that they can move around on site and perform each lift with little set-up, since the crane is stable on its tracks with no outriggers. An additional advantage is that crawler cranes are capable of traveling with a load.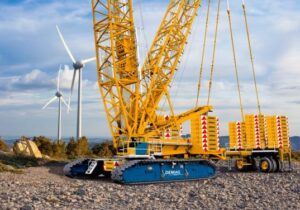 4. Rough terrain Cranes:
They are mounted with four rubber tires and specifically designed to operate on OFF-ROAD and ROUGH surfaces.
All terrain cranes are considered as the luxury version of a mobile hydraulic cranes, used in common construction sites.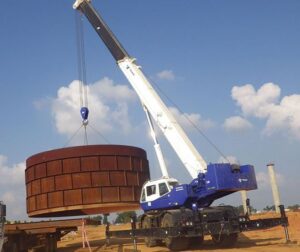 5. Truck mounted Crane:
It is a self propelled loading-unloading machine mounted on a truck body.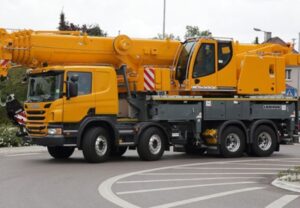 6. Level Luffing Crane:
A level luffing crane is a crane mechanism where the hook remains at the same level whilst luffing.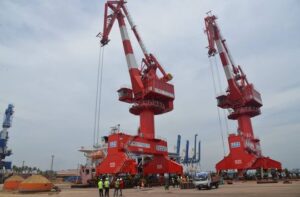 7. Railroad Crane:
A railroad crane is a type of crane used on a railroad for, accident recovery work, permanent way maintenance or freight handling in goods yards.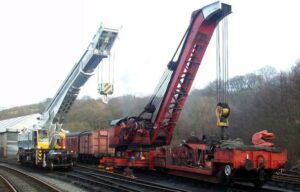 8. Tower Cranes:
Tower cranes are commonly used in construction of tall buildings.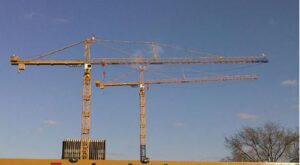 9. Side Boom Cranes:
They are commonly used to lift industrial pipes lines. Side booms are built to meet the unique demands of pipeline customers.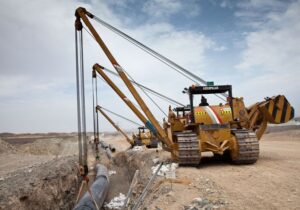 10. Aerial Cranes:
An aerial crane or flying crane is a helicopter used to lift loads.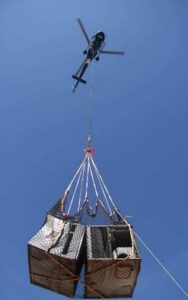 11. Gantry Crane:
A gantry crane is a crane built at the top of a gantry, which is capable of lifting some of the heaviest loads in the world.