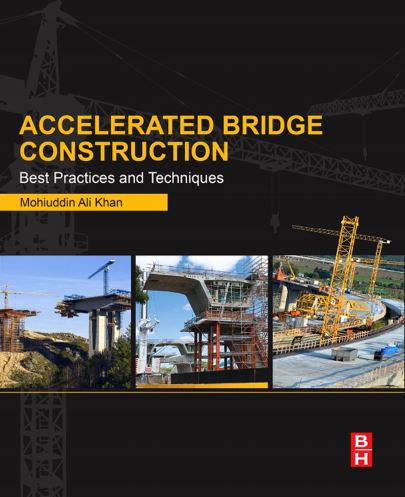 Accelerated Bridge Construction – Best Practices and Techniques Free PDF
13 January 2021
Accelerated Bridge Construction – Best Practices and Techniques Free PDF
This textbook has been developed for the purpose of incorporating the latest developments in accelerated bridge construction (ABC) projects. Its objectives are to focus on creating awareness, educate, train, and inform bridge engineers in the art and science of effective rapid construction and delivery to the public.
It will entice the State Department of Transportations and its staff to select rapid construction techniques and save travel time of the public and money, especially during construction.
The applications of routine design procedures using AASHTO LRFD Specifications, State Design Manuals with specific reference to ABC, and the vast amount of bridge design software will not change except for new load combinations resulting from Lifting, transporting, erection, roll-in, slide-in, or float-in loads, etc.
Content :
Introduction to Modern Accelerated Bridge Construction
Recent Developments in ABC Concepts
Research and Training in ABC Structural Systems
Innovative ABC Techniques
Modular Bridge Construction Issues
Rapid Bridge Insertions Following Failures
ABC Planning and Resolving ABC Issues
Prefabrication of the Superstructure
Prefabrication of the Substructure and Construction Issues
Alternative ABC Methods and Funding Justification
A Review of Chapters, River Bridges, and Conclusions