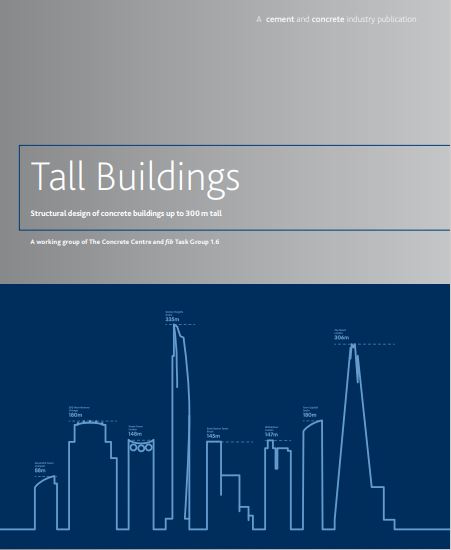 Tall Buildings Structural Design Of Concrete Buildings Up to 300m tall
10 January 2021
Tall Buildings Structural Design Of Concrete Buildings Up to 300m tall
Tall buildings are now a common feature on the skyline of many cities throughout the world with concrete as
the predominant building material used in their construction.
Concrete provides a strong, durable, economic and versatile material which can be engineered to respond to demands placed on it when used in the foundations, columns, walls and floors of tall buildings.
The design and detailing of tall buildings requires detailed knowledge, experience and expertise to properly understand their behaviour.
Guidance on the design of tall buildings is provided in many of the national codes and standards however as the clients, architects and engineers push the boundaries of what is possible our understanding of the structural behaviour is constantly being updated.