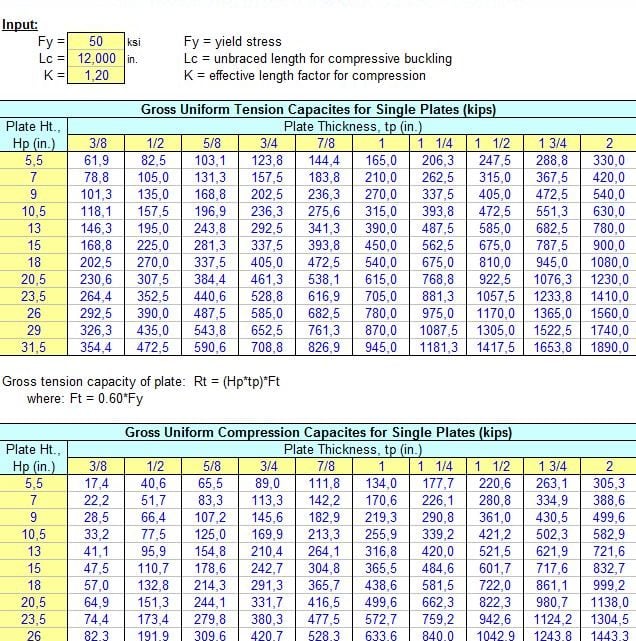 Axial load capacities of single plates per AISC
13 March 2019
Axial load capacities of single plates per AISC
"PLATECAP.xls" is a MS-Excel spreadsheet program for determining the axial load capacities (tension and compression) of single plates per AISC 9th Edition (ASD).
All the worksheets are independent and self contained, so that you can move them from one workbook to another. All the worksheets are protected, but not with a password.
Please read the "DOC" worksheet for program details as well as assumptions and limitations.
Calculation Reference
AISC