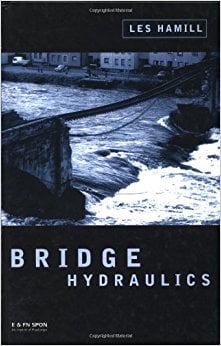 Bridge Hydraulics
6 November 2017
Bridge Hydraulics
The design of bridges across rivers and streams is a major component of many civil engineering projects.
The size of waterways must be kept reasonably small for reasons of economy and yet
be large enough to allow floods to pass.
Bridge Hydraulics is the first book to consider both arched and rectangular waterway openings in detail and to describe all of the main methods of analysis.
With clear examples and relevant case studies, using both laboratory models and full- size bridges in the field,it is not only a thorough and accessible introduction to bridge hydraulics,
but also a guide that will enable engineers to produce authoritative analyses and more effective designs.
[su_button url="https://drive.google.com/open?id=0B2gXA0Oo2HZ3WVhqcGlyV2xnMGc" size="7″ center="yes"]Download Link [/su_button]