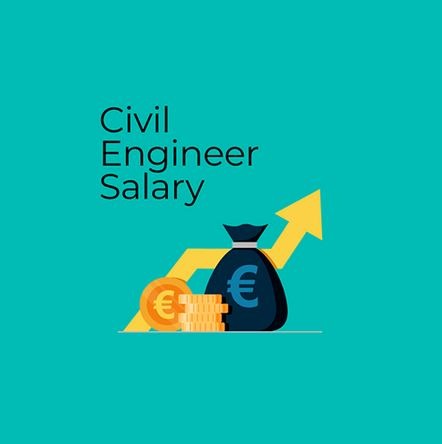 Civil Engineering Salaries around the world
6 November 2019
Civil Engineering Salaries around the world
If you're looking forward to a career that gives you the opportunity to build bridges, design tunnels and maintain and construct other infrastructure projects, then a career in civil engineering is an ideal career path to pursue.
The job of a civil engineer involves checking the site to make sure it is appropriate. There are many branches under this filed and each of them deals with different tasks, some of the branches are as follows:
Civil Engineering Fields:
Construction Engineering
Geo-technical Engineering
Environmental Engineering
Transportation Engineering
Structural Engineering
Coastal Engineering
Earthquake Engineering
Water Resource Engineering
Surveying
Municipal Engineering
Tunnel Engineering & more…
That's because civil engineering jobs are all over the world. But it's a good idea to know how much money civil engineers around the world earn on average to get a sense of what you can expect when negotiating a civil engineering salary. Here are some important factors to consider:
What Affects Your Civil Engineering Salary?
Several elements may impact your civil engineering salary including the location of your company, your level of education, your level of expertise and the amount of experience you have.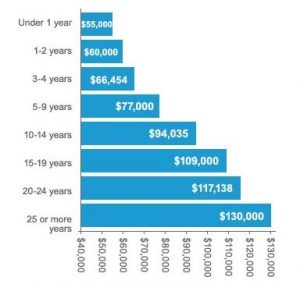 Salary based on experience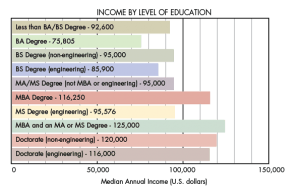 Salary Based On Level Of Education
For instance, civil engineers in the United States make an average annual salary of $65,189, according to PayScale. However, PayScale reports that civil engineers in Australia make an average of $73,051 AUD—about $50,798 USD—per year. Even the city, county, state or province where civil engineering jobs are may impact pay. For example, ZipRecruiter reports that civil engineers in Ontario, Canada make an average of $62,498 USD per year while civil engineers in Quebec bring in an annual salary of $77,011 USD.
Your experience may also impact how much you make as a civil engineer. For example, senior civil engineers in the United States make an average of $119,600, according to Glassdoor. But PayScale reports that senior civil engineers in Toronto, Canada, make an average of $100,964 CAD or about $76,697 USD. So, it's worth considering the trajectory of your career path as a civil engineer.
The type of civil engineering role you hold also impacts how much you make. Some of the top three jobs for the highest civil engineering salary include engineering project managers, engineering managers, and senior civil engineers, making as much as $196,000 per year in the United States. Your industry may impact your pay, too. For instance, data from the May 2018 report from the U.S. Bureau of Labor Statistics reports civil engineers made the most working for the federal government excluding postal service jobs, bringing in a median annual salary $95,380.
You may also notice that different sources provide various ranges of salaries for civil engineering jobs. For instance, data from PayScale highlights that civil engineers in the United Arab Emirates (UAE) make an average annual salary of 74,604 AED or $20,311 USD. On the other hand, data from the Economic Research Institute (ERI) reports that civil engineers in the UAE make an average of 269,209 AED per year or $73,294 USD. This amount can also look different on a monthly basis. For instance, ZipRecruiter reports the U.S.-based civil engineers bring in an average of $6,418 per month. So, it's a good idea to consult different sources to get an idea of how much to expect from your engineering salary.
What Do Salaries for Civil Engineering Jobs Look Like Around the World?
If you want a sense of what to expect from a civil engineering salary in a country you're considering working in, it's worth comparing salaries for civil engineering jobs around the world. Here are some common annual salaries for civil engineers worldwide, according to ERI:
The demand for civil engineers is bound to increase as the population increases. This is because of an increase in demand for infrastructures such as housing, highways, water supplies and sewerage. However, Civil engineering, like most fields, depends on the economy with the demand being high when the economy is doing well.