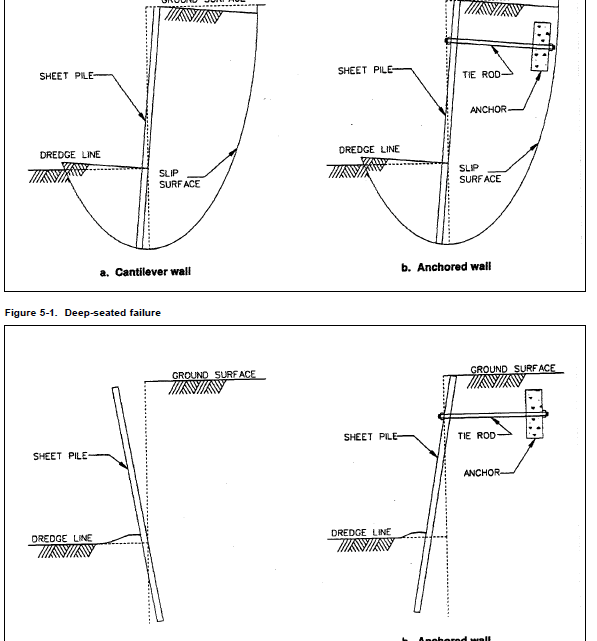 Design of Sheet Pile Walls Manual
26 April 2019
Design of Sheet Pile Walls Manual
This manual provides information on foundation exploration and testing procedures, analysis techniques, allowable criteria, design procedures, and construction consideration for the selection, design, and installation of sheet pile walls.
The guidance is based on the present state of the technology for sheet pile-soil-structure interaction behavior. This manual provides design guidance intended specifically for the geotechnical and structural engineer.
It also provides essential information for others interested in sheet pile walls such as the construction engineer in understanding construction techniques related to sheet pile wall behavior during installation.