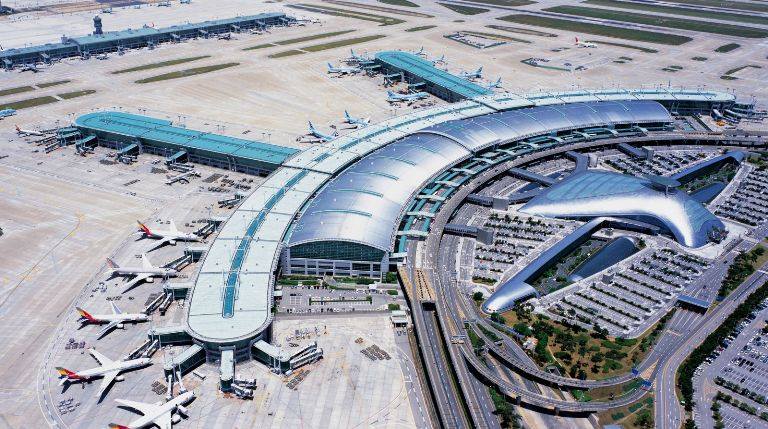 Incheon International Airport, South Korea
19 October 2017
Incheon International Airport, South Korea
The airport has been rated best airport worldwide by Airports Council International for
9 years in a row from 2006 to 2013.
The estimated average departure and arrival takes 19 minutes and 12 minutes
respectively,significantly lower that the rest of the world, making it one of the fastest
airports in the world for customs processing.
The airport has a golf course, ice skating rink, spa, private sleeping rooms, a casino,
indoor gardens and a Museum of Korean Culture.
[metaslider id=868]