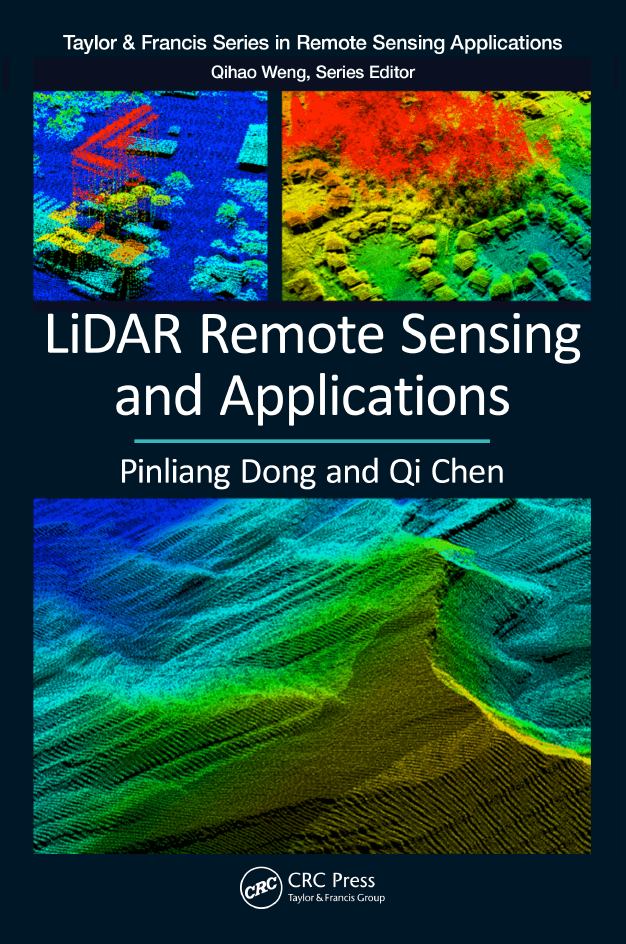 Pinliang Dong, Qi Chen – LiDAR Remote Sensing and Applications
29 May 2018
Pinliang Dong, Qi Chen – LiDAR Remote Sensing and Applications
CRC, 2018
pdf, 221 pages, english
ISBN: 978-1-4822-4301-7
This is a unique book in that it smoothly combines LiDAR principles, data processing methods, applications, and hands-on practices, following an overview of remote sensing. An index map of LiDAR data and a list of abbreviations are also included to improve the readability of the book.
For forest applications, readers can find examples such as creating leaf-on and leaf-off canopy height models in Susquehanna Shale Hills, PA; identifying disturbances from lightning and hurricane in mangrove forests in Florida; and estimating aboveground biomass in tropical forests in Ghana.
For urban applications, readers can see examples such as road extraction, powerline corridor mapping, and population estimation in Denton, TX; parcel-based building change detection in Surrey, Canada; and road blockage detection in Port-au-Prince after the 2010 Haiti earthquake.
For geoscience applications, readers can explore samples such as measuring dune migration rates in White Sands, NM; analysis of offset channels associated with the San Andreas Fault in California; and trend surface analysis and visualization of rock layers in Raplee Ridge, UT. Undergraduate and graduate students will find that the 11 step-by-step GIS projects with LiDAR data can really help them understand LiDAR data processing, analysis, and applications, while professionals and researchers will benefit from various topics on LiDAR remote sensing and applications, along with over 500 references in the book.