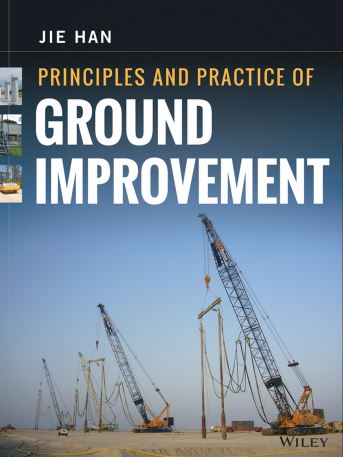 Principales And Practice Of Ground Improvement Free PDF
13 January 2021
Principales And Practice Of Ground Improvement Free PDF
By Jie Han
Ground improvement is popular in many countries to solve difficult geotechnical problems, especially when construction necessarily occurs in problematic soils and under difficult geotechnical conditions.
Many recent developments in equipment, materials, and design methods have made ground improvement technologies more effective, efficient, and economic. However, the state of practice for most ground improvement technologies is that the practice is ahead of theory. Some contractors have developed their proprietary technologies, design methods, and construction techniques for their competitive advantages.
Most of the existing books on ground improvement are focused on the concept, application, and case study. However, few books have been devoted to the principles and design methods of ground improvement. This book covers both theoretical and practical aspects in the design and construction of a variety of ground improvement technologies commonly used in practice.