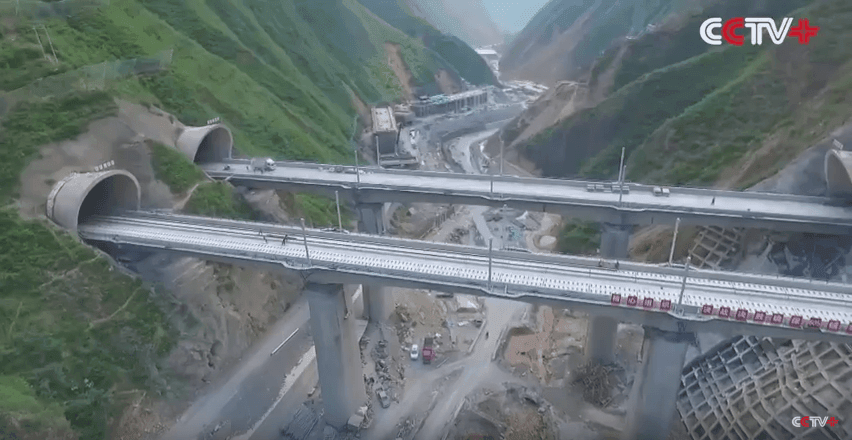 Railway Tunnel with China's Biggest Cross Section Completed in NW China
19 October 2017
Railway Tunnel with China's Biggest Cross Section Completed in NW China
https://www.youtube.com/watch?v=_cHXjRIwgbo&feature=youtu.be
A railway tunnel with the largest cross sectional area in China was completed Tuesday in the country's northwest Gansu Province after more than seven years of construction.
Its maximum cross sectional area is 350 square meters, or 2.5 times the size of common railway tunnels, making it the largest ever constructed in China.
The 9,164-meter Xinchengzi tunnel is part of the railway line connecting the province's capital of Lanzhou with Chongqing Municipality in southwest China.
The complex geological structure on the northeast edge of the Qinghai-Tibet Plateau where the tunnel stands make the excavation work extremely difficult, according to the tunnel's contractor, China Railway 11th Group Co., Ltd.
The completion of the tunnel will greatly facilitate the operation of the Lanzhou-Chongqing railway line stretching 915 kilometers, said the contractor.