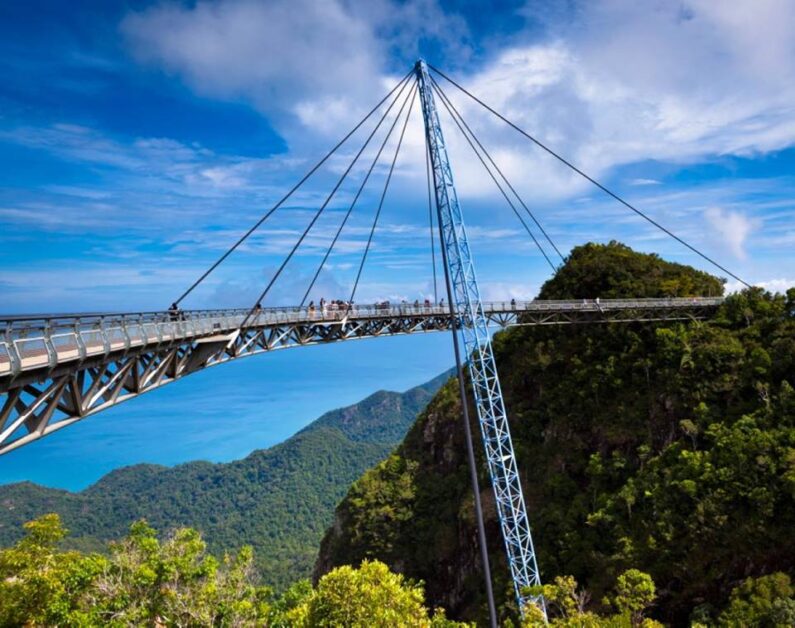 Langkawi Sky Bridge
19 October 2017
Langkawi Sky Bridge
Langkawi Sky Bridge is a 125-metre curved pedestrian cable-stayed bridge in Malaysia, completed in 2005.
The bridge deck is located 660 metres above sea level at the peak of Gunung Mat Chinchang on Pulau Langkawi, the main island of the Langkawi archipelago in Kedah.
The Langkawi Sky Bridge can be reached by first taking the Langkawi Cable Car to the top station, where an inclined lift called SkyGlide takes visitors from the top station to the bridge.
[metaslider id=970]