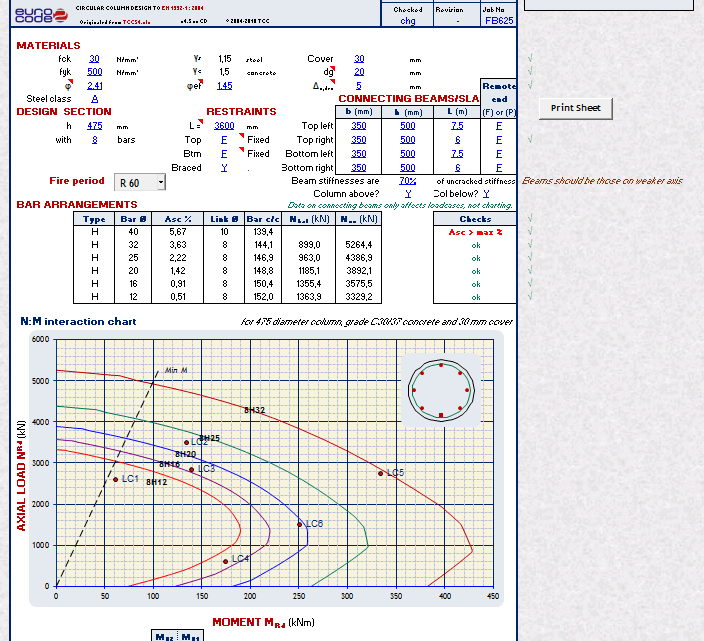 RC Spreadsheets Version 4B
9 November 2018
RC Spreadsheets Version 4B
The popular RC-spreadsheets package version 4 was issued following the amendment to the UK National Annex to Eurocode 2 in December 2009. These Excel spreadsheets are intended as aids for design to both Eurocode 2 and BS 8110-1:1997.
Version 4B.2 provides updates to Version 4B.1 that reflect developments and improvements particularly with respect to punching shear, column design and pilecap design as well as applying bug fixes.
What does RC Spreadsheets do?
For the experienced engineer, the spreadsheets allow the rapid production of clear and accurate design calculations. For post-graduates and new engineers they encourage understanding of concrete design and help the gaining of experience by studying 'what if' scenarios. The individual user is able to answer their own questions by chasing through the cells to understand the logic used.
Since their release in January 2000, the RC Spreadsheets have proved to be enormously popular. They are written for engineers by engineers. The original spreadsheets have evolved and been added to and the usefulness and robustness of the product have been enhanced by users feedback. If you have any comments please let us know.